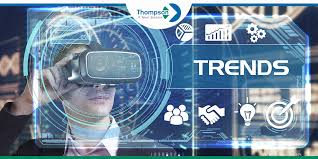 The more things change...This is the tenth anniversary of the launch of this Market Overview of technology for 'Aging in Place', to be re-published in March 2019 – the category of offerings that help enable older adults to remain longer in their home of choice. The launch of that first report was timed in conjunction with the What's Next Boomer Business Summit of 2009 [1] and offered a chance to speak publicly about a market category that had been largely ignored by tech industry analysts.  As a long-time Forrester analyst, this seemed odd, not unlike the 'tree falling in the forest' cliché – if there is no market overview of tech categories, how do vendors position themselves in the market? 
What a difference a decade makes. In 2009, there were specialized email services that converted an online message into paper form; WiFi in seniors' homes or senior living residences was rare; the mobile PERS offerings were just a concept; the iPad had not been announced; Digital Health [2] was three years away; and Voice First offerings would not appear for another five years. AARP's Healthy@Home [3] had just been published, noting the willingness to use technology in the home, even though little had been invented or marketed yet. In 2009, the market was forecast to be $20 billion by 2020. 
All of that has changed by 2019. As the oldest Baby Boomer turns 73 this year, vendor interest in tech for older adults reaches all the way from (A) Apple [4] to (Z) Zanthion [5].  At least half of adults age 65+ have broadband connections [6] in their homes – and insurance incentives are pushing more tech-enabled health care offerings into the home [7]. Meanwhile, seniors will face a worsening shortage of workers [8] to provide care in the home -- even as the majority of seniors will want to stay there versus move to senior living [9] (which will face the same labor shortage). Yet the new technology landscape, however, is not just about an aging demographic – it is about changing technology trends that emphasize use of standard hardware platforms, designed for all [10], customized through a wealth of software for special purposes and specific market segments, incorporating a plethora of ever-changing devices and ever-more-mystifying complexity. In 2019, the Consumer Technology Association (CTA) has sized the 'active aging' technology market as reaching $29.8 billion by 2022 -- the year the oldest baby boomer turns 76. Expect tech adoption for the 75+ age range to begin to ratchet up, right along with lengthening age 65+ life expectancy [11].  
From senior-only tech to senior-aware marketing. While there are still specialty tech offerings for older adults (i.e. PERS, now 30% mobile), a growing percentage of seniors are using general commercial offerings, from smart phones to smart speakers to smart watches with emergency buttons. Apps for caregiving have mostly come and gone. Tapping and typing, required in 2009, is augmented and sometimes replaced by speaking [12]. Virtual reality has opened whole worlds [13], literally, for senior living residents. Sensors continue to shrink [14], doorbells have acquired brains [15], health-smart wearables [16] are helping seniors better manage chronic conditions.  The insurance and technology markets are united, so to speak, in the mission of helping older adults stay out of the dwindling number of hospitals [17], expecting telehealh/virtual care to be an enabler [18]. Services are emerging, like BestBuy's Assured Living [10], to help families and older adults make the most sense of the ever-expanding tangle of tech in their home.  Maybe 2019 will begin a decade of technology streamlining, integration, and simplification. But don't bet on it.
[NOTE: If you receive this blog post through email, please click on the website Aging in Place Technology Watch [19] to see news articles, trend reports, press releases, and more].