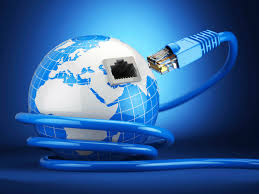 What is broadband and why should seniors want it?  The buzz about broadband [1] and older adults has grown louder since the start of the pandemic – which worsened social isolation [2] for so many older adults. A just-released report sponsored by the Humana Foundation and OATS [3] called Aging Connected [4], made the case that nearly 22 million seniors (age 65+)  lack wireline broadband access at home [5]. Not a surprise -- that follows other reports over the past year or two like Pew (2019), which noted that only 59% of the 53.7 million aged 65+ have home broadband [6].  This new report has a point of view -- despite surveys that indicate that people use their smartphones (wireless versus "wireline [7]") to access the Internet, truncated screens can be problematic. The report notes difficulty with financial and document management/editing – as well as limitations in using social networking and engagement technology. Issues have often been noted which act as as barriers to accessing services like telehealth [8] for example. In fact, lack of access to a portal for vaccine appointments [9] has recently emerged as a new broadband divide.
So why don't more older adults have broadband connections in their homes? One issue is cost which can be prohibitive to many older adults. And cost is itself is related to lack of competition. In the 2020 OTI report, The Cost of Connectivity [10], researchers examined 296 data plans in the US, finding that only 64 of them meet the FCC definition of broadband [11].  According to the report, most of the US plans are in places that lack competition, leading to high prices and hidden fees. In-home and high-speed access to the Internet is still elusive for many in the US.   AARP encouraged access as early as 2013 [12]. The Federal Communications Commission (FCC) has express its concern and launched a "Get Connected to broadband" page in 2018 [13]. But their theory, that older adults were technology phobic (while perhaps true of some), did not address the lack of competition which correlates with price. The US ranks poorly in the cost of broadband, [14] with a number of apparently less-wealthy nations costing less than the US average of $57 per month [15] -- lower than 2019's $72/month bill.  
Who (what) is trying nationally to close the broadband chasm?  Broadband access or lack of it boils down to significant differences in offerings and availability geographically. Private companies like AllConnect [16] or Union Wireless [17] offer broadband shopping and comparison sites. But to really change the status quo, there should be (should have been) a national broadband plan [18] – begun in 2010 – that proceeded to deployment. But that didn't happen. Another initiative was launched in March 2020 to improve the Broadband Data Maps [19], particularly concerned with rural broadband access, which required the FCC to use the "newly-created maps when making new awards of broadband funding."  Unfortunately, it's too early to know if that has boosted in-home broadband access for older adults.
Discounts help many – do they help older adults?  Emergency broadband access [20] has been ramped up in the December pandemic stimulus -- $50/month – aimed to help a series of groups, including school aged children studying at home. The money is paid to Internet Service Providers to encourage discounting programs, including the cost of providing required equipment to the home. Despite that effort, the January 2021 Aging Connected report conclusion also observed: "As age itself is one of the largest determinants of home internet access, it should also be a primary focus. Collaboration from senior service providers, advocacy organizations and telecommunication organizations will also be essential." Many older adults and those who help them are no doubt looking forward to see examples of that collaboration in action throughout 2021.
[See January published 2021 Market Overview Technology and Aging [21]]