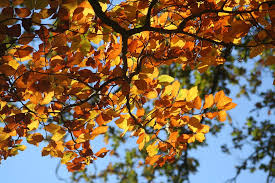 Out and about in the fall. Especially for startups, going to events can reveal contacts that you may need or initiatives that you did not know even existed. Over the next few months, there are a number of events around the country worth attending if schedules permit and interest areas match. Useful, besides sessions themselves, are exhibit areas where vendors offer new and existing solutions for the target audiences of the attendees.  For those who do not attend, check the exhibit hall online after the event if the organizers make that feature available.  Here are five upcoming events to consider – the information provided is from the websites of the organizers:
Argentum Senior Living Symposium. [1] October 16-17, 2019. "As the rules of aging change, so do the rules of providing aging services. In order to adapt, you must embrace new innovations and technologies that can be used to transform the lives of older adults. You'll ideate new ways of living and operating by gaining access to the latest products, services, and solutions from hundreds of companies serving our field. From the newest business technologies to innovations that foster independence and engagement, to service providers including staffing agencies and marketing firms - you'll meet new partners to serve your evolving needs, and you'll return equipped with fresh ideas and approaches to implement in your organization." Learn more at Argentum. [1]
Innovation and Technology to Support Healthy Aging for Older Adults" Poster Competition. [2] October 17, 2019. "Healthcare professionals, social workers, nurses, care managers, aging experts, entrepreneurs. Judging on relevance to healthy aging for older adults and/or caregivers of older adults, Originality and innovative nature of solution, Effectiveness of innovation and/or technology in supporting healthy aging, Quality of poster display including, completeness and flow of information, ease of read, use of color and graphics. Dallas Area Gerontological Society (DAGS) Fall Forum." Learn more Aging 2.0 [2].
LeadingAge Annual Meeting & EXPO [3].  October 27, 2019.  "LeadingAge Annual Meeting & EXPO brings together thousands of passionate individuals who walk in your same shoes. With a program that touches on every facet of aging services, this is where you'll join other dedicated professionals to exchange ideas, explore new strategies and master the latest best practices all while reigniting your commitment and dedication to the people you serve." Learn more at LeadingAge [3].
Society of Actuaries (SOA) LTC Tech Summit. [4] November 7, 2019. "On November 7, the Society of Actuaries, in partnership with Maddock Douglas, will host its first LTC Tech Summit at the Plug and Play Tech Center in the heart of innovation, Silicon Valley. Join leading innovators, payors, providers and investors to learn about emerging LTC technologies and participate in an intimate discussion to assemble the pieces that will address this crisis." Learn more at LTC Tech Summit [4].
Innovations in Longevity Summit [5]. December 9, 2019. "Innovation in the booming longevity economy can create dramatic savings, and new models for thinking about aging – for state, local and federal government, nonprofit partners, and companies. Learn what these are and how they contribute to the bottom line. Join us for the 2nd Annual Washington Innovation in Longevity Summit - a high energy, high networking event where real deals happen between investors, policy makers, corporate leaders, and entrepreneurs in the global longevity market." Learn more at Innovations in Longevity Summit [5].