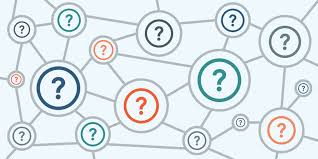 Companies and products worth noting in August.  It may be the dog days of summer, but life and innovation move forward – and so it is with offerings to note that serve older adults. In particular, it is great to see the emergence of Primetime Partners [1], specifically focused on the aging-related market opportunity. The first, HomeEXCEPT was one missed at the time, emerging from a 2017 AARP Innovation Business Plan competition. The last was offered by a giant US network.  Go figure.
HomeEXCEPT [2].  "HomeEXCEPT is hardware and software for active seniors, caregivers, healthcare professionals, and researchers. The hardware is used to tag objects and monitor their use. The software is used to set notifications for specific events and see changes in the patterns for activities of daily living. The information from HomeEXCEPT can also help with more complex questions and patterns of activity. We use pattern maps and graphs to visualize this information." Learn more [3].
Livindi. [4] "Livindi keeps families connected with LivindiPad, a tablet for seniors. Simply touching a picture on the screen starts a video call. Voice to text helps those with diminished hearing. Families can send pictures to a digital picture frame. Livindi includes a set of sensors which monitor activity and environment and recognize behavioral changes. When a potential issue is identified, Livindi alerts caregivers on their smart phones. Livindi comes pre-configured and connected to the Internet. Livindi is available now and setup takes minutes." Learn more [5].
Sundial Alexa Skill. [6] "The Sundial skill for Alexa and the mobile app work together to connect older adults (the Center) to their loved ones (Care Circle). The Center uses the voice and touch enabled Sundial skill for Alexa (optimized for the Amazon Echo Show) to interact with their private Care Circle of family and friends. Once invited, Care Circle members can download the Sundial mobile apps to interact with the Center and each other. When the skill is enabled and the mobile apps are connected, the Center simply says "Alexa, open Sundial" to enjoy the Sundial features."  Learn more [7].
Tembo.Health. [8] "Tembo.Health, funded at least in part by Primetime Partners [9], a new aging-focused VC firm, is a provider of telemedicine services intended to connect patients with specialty services like psychiatry and cardiology, including those in nursing homes. The company's platform connects the specialists to patient data and collaborates with the nursing staff to provide better care plans and also, enabling patients with the care option as per their needs." Learn more [10].
Verizon Care Smart Watch. [11] "Care Smart comes with a number of pre-loaded messages making it easier than ever for seniors to respond to text messages. An easy-to-read screen displays the date and time and streamlined 3-touch navigation for accessing contacts, placing calls or sending texts makes this smartwatch a snap to use. Helpful functions, like a timer, stopwatch, volume and ringtone controls allow the wearer to customize their watch to their lifestyle. Care Smart helps seniors stay effortlessly connected with loved ones with easy-to-use functions and simplified calling and texting."  Learn more [11].