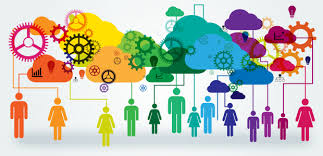 The innovation competition season is in full swing. The What's Next Longevity Venture Summit [1] is over and the Aging 2.0 Global Innovation Search [2]voting process has begun. These are two substantial initiatives that often reveal interesting and useful companies to help with aging well and to mitigate various issues of aging and caregiving.  Note that these five companies, selected from these two conference initiatives,are early stage (or even really early stage) and are included here because they may have concepts, offerings or approaches that are worth noting and thinking about. A link to the websites for more information is included. Please comment if you know of other competitions and offerings than those mentioned here.
Care2Talk [3]. Care2Talk is a video technology platform that provides the easiest to use and most secure product on the market for care facilities and ministries to connect their love ones seamlessly. Care2Talk is an iOS/Android App which uses a specially designed interface on a mobile or tablet device to create an easy-to-use video chat tool for those with cognitive decline, or other impairments, which may make alternatives difficult to navigate. Learn more at Care2Talk [3].
CarePenguin [4]. To put it simply, CarePenguin is a sensor that is attached to the hot water output pipe in the house. Connect the device to the home's Wi-fi Network, and with our CarePenguin app we will alert you if something is wrong.  Check the app at any time to see the last time your loved one was active. Learn more at CarePenguin [4].
Dance4Healing [5]. Our product is designed to change behaviors in positive ways. We practice empathy-driven behavior design, and are mentored by David Kelley, Dennis Boyle, and BJ Fogg. Based on Fogg's Behavior Model, we increase ability by offering dance videos recorded from our in person classes, and enable 24/7 access. We create effective behavior triggers, and put hot triggers in front of motivated people through AI informed buddy matching. Research shows people perform better in a group, but really excel with a buddy. Learn more at Dance4Healing. [5]
MemoryTracks. [6] The Memory Tracks app helps stimulate memory, manage agitation, assist with care, and support important daily routines through song-task association. By connecting reminiscence songs to necessary tasks through our simple app we can change behavior and make it much easier to give and receive care. Learn more at MemoryTracks [6].
Voice Activated Living [7]. Voice Activated Living (VAL) is a new service designed for Amazon Echo Shows that enables older adults to access video messages, audio messages, photos, and other content using only their voice.VAL Communities are private social networks made up of only invited family and friends, who use the VAL app to share messages and see what others are sending. At the center of each VAL Community is the Primary Member, the member who uses the Echo Show to participate. Learn more at Voice Activated Living [7].
[NOTE TO READERS:  If you had read this blog post as a result of a registration in a Feedburner box on this website and are not getting a weekly blog by Wednesday or Thursday, check the ageinplacetech.com [8] site again.  After 12 years, Google is ending the Feedburner email subscription feature. Registrations from Feedburner were transferred to th new tool called follow.it so nothing may actual change). Thanks! Click bait from follow.it has been eliminated. Sorry about this change, but nothing in the tech world lasts forever.]