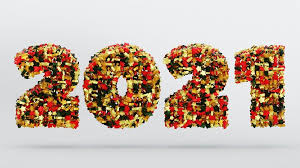 Looking ahead to 2021 -- pre-CES, what trends will persist?  So that's just about enough of 2020 -- a year worth putting behind us, if ever there was one. Much creativit [1]y and stopgap solutions [1] were the signs of the Covid-19 times.  There was an awakening about older adults as targets of ageism [2] and victims of social isolation [3], true. But there was also an awakening to the significance of aging in place [4], the investment category of older adults [5], the market power of older adults [6], including the 65+ population of 54 million. And who knew that the fastest growing subsegment was those aged 80+ [7]?  Innovators in 2020 helped mitigate social isolation, enable in-home strength training for seniors, provided the tech mechanics (regardless of infrastructure) to connect older adults to families? All that and more make up the new entrants in the 2021 Market Overview of Technology for Aging [8].  Some of the key trends:
AI is behind the scenes -- everywhere.  The availability of a growing trove of data about our behavior has enabled the ever-smarter world of voice interactions and sensors. But the accumulation of this behavior information over time enables analytics that will augment simple monitoring and alerts.  Pattern analysis, dashboards, and predictive analytics have permeated tech innovation for years, including healthcare, but have been slow to enter the world of caregiving for older adults.  That is changing – and new entrants offer tools that learn patterns of behavior to alert about issues that caregivers need to address. In 2021, this Internet of Behavior [9] will emerge as a trend that serves older adults and those who care for them.
Wearables became more visible – enabling PERS on the wrist.  Today, 30% of the PERS industry is mobile, validating the emergence of wearables other than pendants to take out and about. While Philips auctions its innovation-free Lifeline business – others offer caregiver watches that provide a less visible, more useful safety alternative when living alone, walking the dog, or afraid of falling. BellPal [10], Freedom Guardian [11], Bay Alarm Medical [12], UnaliWear [13], HandsFree Health [14], FallCall Lite [15] (Apple) – connect to a required response center.
Voice first technology – in everything.  In 2020, Voice First category of technologies moved far beyond smart speakers and voice assistants. Every brand now has an opportunity to have its own voice [16] with voice cloning [17].  Speaking to your car [18] (Hey Mercedes [19]!) is a requirement and the brands will make it so, even without connecting your phone [19]. Expect moving forward that older users to be willing to trade concerns about privacy via an always-listening device against ease of interaction with voice assistants everywhere.  However, 2021 will produce progress in multi-wake word detection [20], even a bit of interoperability across platforms.
Amid market disruption, hearables market begins to resonate – and grow. The hearing technology market is seeing disruption from multiple angles.  Smart hearables were news at CES 2020 [21], including AI-enabled hearing aids with fall detection, better and adjustable noise cancellation – especially interesting for older adults in noisy restaurants. Add integration with voice capabilities like Siri, Google Assistant, and Alexa and the ability to stream audio content directly to in-ear devices [22].  With the introduction of Over-the-Counter Hearing aid sales (and recommended guidelines [23]), coupled with the beginnings of insurance reimbursement, those with mild-to-moderate hearing loss are likely to benefit from many of these changes.
[Please join me on January 14 at 1:00 pm ET for a live virtual panel "What Should be Next for Remote Care [24]?" including executives from Microsoft, VitalTech, Honor, and OneClick.chat.]