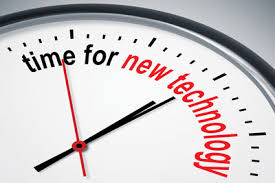 Social isolation has grown for the older and/or less tech-savvy segments.  This has been a result of tech replacements that are more difficult to use, whether it is the cost of Wi-Fi connection, excessive device screen sensitivity, screen size, the continuous need for OS upgrades or software updates, many of them security-related as hacker threats grow.  Older adults and those who care about them examine this landscape and wonder what can be done because:
Cost is too high versus the benefit of technology improvement.  Most people replace their smartphones after 2-3 years – even though the phone life is more like 4.7 years for smartphones and feature phones.

[1]

But 24 million clamshell (flip) phones sold in 2016, 2 million more than in 2015 – while seniors make up a big percentage of users, others like, $20 price tag, superior telephone call form factor and the long battery life – in contrast to the $800+ smartphone, need for a headset, and daily, if not more frequent, charging requirement.    
Tech-enabled threats drive fear and more updates. Tracking malware has become a business unto itself – one fifth of devices breached and 1.5 million new incidents detected in just one quarter in 2017. In fact, a quarter of those device owners did not even know that their device had been under attack

[4]

.Often the malware is embedded in ads inside publications older adults trust – an email attachment inadvertently sent by someone they know or in a website they trust.

[5]
So what is the solution to help the older population stay better connected? 
Stay tuned for next month's Future of Voice First Technology and Older Adults 2018 Report [6].
And as always, thoughts welcome.