Elder Home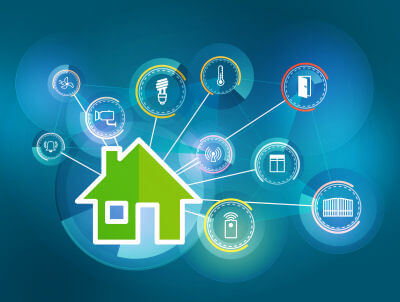 Monitoring 2.0 – it may fill a growing need.  Several companies noted were at CES or with announcements at or around that time offered up  the possibility of a dashboard or collected insights about the wellbeing of an older adult at home.  These may signal not only the next generation of in-home monitoring, but also the next generation of predictive analytics used to help older adults stay longer at home and/or out of the hospital. The timing is good as the oldest Baby Boomer turns 74 this month – and more older adults are staying longer at home [1]. Information is from the company websites or press materials:
Caregiver Smart Solutions. [2] "Small, non-intrusive sensors are placed discretely around the home. These sensors monitor your loved ones' activities and feed information to our app. Open the app to find data that shows whether your loved one is eating, sleeping normally and moving around. You'll also find insights for early detection of problems and can also see if there are changes in their eating, sleeping and activity patterns. Sensors also provide reliable fall detection, which may reduce the time it takes for you to know about and react to a catastrophic fall – even if your loved one is incapable of calling for help." Learn more at Caregiver Smart Solutions [2].
Forma SafeHome. [3] "We've crafted the ultimate fall detection and health monitoring system bundle of the most advanced technologies into our all-in-one patent-pending app. Get real-time notifications and alerts about the health and safety of seniors or disabled family members living independently and peace of mind knowing that help is on the way. We install top quality smart home technology to monitor, assist, detect, and provide peace of mind. We only use non-intrusive monitors and detectors that are completely safe. All the technology will be monitored in an intuitive app for family members to keep an eye on a loved one. Alerts, notifications, and messages will show the user if there is any unusual activity." Learn more at Forma SafeHome [3].
LocateMotion SenSights [4]. "SenSightsTM is a predictive platform that allows users to track their information such as Activity Score, Geofences, Movement Patterns through a private customized view. Using its proprietary algorithm, SenSightsTM analyzes the information provided by wearables and other IoT devices to determine the severity of the situation and sends "smart alerts" accordingly. SenSightsTM is designed to help home healthcare agencies develop a more thorough care plan for seniors while effectively managing their resources." Learn more at LocateMotion. [4]
Vayyar HOME [5]. "Vayyar HOME requires no wearables or buttons and works without the use of any camera. Vayyar HOME detects falls and can call for help in an emergency. Added features include the ability to monitor activity, sleep and breathing, and send programmable alarm notifications when anomalies are detected. Vayyar's intelligent sensors monitor location, posture and vital signs, enabling behavioral monitoring such as time spent at rest, in and out of bed, nocturnal roaming and restroom visits. Trends are detected and displayed on a dashboard, allowing for pre-emptive predictions of health conditions such as urinary tract infections, dementia and disorders like sleep apnea and psychological ailments including loneliness." Learn more at Vayyar HOME [5].
VitalCare Connect [6]. "For care teams, provide patient-focused care through cost-effective biometric wearables and VitalCare's digital health platform. Monitor vital signs, manage ADL and fall alerts, send medication reminders, and place telehealth calls from a single platform.  Easily view your patients integrated health data from any smart device. Real-time and historical vitals, nutritional inputs and medication adherence are recorded to the patient record and viewed based on patient populations." Learn more at VitalTech [7].