You are here
2018-2019 look back and ahead at tech buzz, hope, and hype
Tue, 01/01/2019 - 10:24 -

Laurie Orlov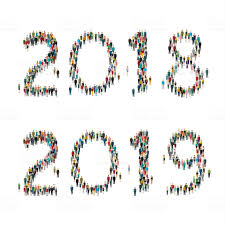 Who can resist reflection when a year ends and 2019 begins? So much racket, so much of it driven by writers desperate for something to write about – and we're not talking about the news. Lots of negative tech energy in 2018, including healthcare data breaches, Facebook's loss of trust, ditto with Google and its much discussed anti-competitive positioning in search. The visibility of Facebook management issues and Google competitive quagmire may actually be good for consumers.  So what was interesting in 2018 that was great news, possibly intriguing or just plain worth noting prior to CES 2019, which will present a cornucopia (or maybe just a plethora) of new tech and tech news? [Warning, more blog posts about CES next week while there].  A few topics that stood out:
We can hear voice tech with all devices and for all people – especially for seniors. True, we are at the beginning of an adoption curve (hype cycle).  Remember Bladerunner in 1982 – the film demonstrated big innovations that we can now take for granted – electronic billboards, sigh.  But also talking to our devices, cars, headphones, and TVs – useful and even appealing and of surprising (and delightful) benefit for older adults. On the cusp of CES, remember last year's Google Assistant-Amazon bakeoff, with 56 million smart speakers expected to ship in 2018.  Well, maybe make that 90 million.  A new number will emerge soon – likely higher, given that many people buy more than one of the low-priced Dots or Minis.  Is the experience perfect? Not exactly.  We aren't always understood, the software may have bugs, or the answer may not be correct.   But as that Voicebot.ai post notes, 2018 really was Phase One.
Hearing technology got an upgrade and a lower price.  2018 was a big year for disruption in the hearing technology sector following a big change in regulatory terminology at the FDA and a win for consumers who may prefer self-service hearing tests, self-fitting of lower priced hearing aids, and self-service adjustments.  More to come in 2019, including changes in state regulations and seniors with hearing loss AND smartphones can benefit from making adjustments through the phone itself, including smartphone ringer heard with the worn hearing aids. Hearables have brought amplification to headphones and new types of earbuds. Expect to see much more about this from the FDA – and for older adults to hear better at a lower, self-service purchase price.
The buzz about self-driving cars has faded since early 2018.  Go ahead and search – maybe in 2019, it will start it up again, honing the focus on seniors, now that the closed community of The Villages in Florida is doing a trial. Though perhaps others may be warned by new research. Self-driving cars faced with the moral quandary of who to hit may select the elderly over pets or children. But pending the next accident, the Senate in 2019 will pass a bill to, uh, speed testing up. Yet will people get into this media-hyped, Google-not-so-trusted these-days experiment and ride around without a driver or a backup driver?  How about in snow and ice?  And sleet, freezing rain, hail, drifts, whiteouts?  Shall we sum that as a normal winter?  Color the Canadians skeptical. 
[NOTE TO READERS:  If you receive this blog in an email, please click to see the full post on Aging in Place Technology Watch website where if you like, you can comment. Thanks.]