You are here
2020 Technology trends that benefit older adults and caregivers
Fri, 02/14/2020 - 08:28 -

Laurie Orlov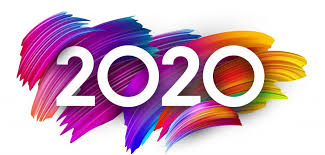 In 2020, focus sharpens on technology market categories of aging and caregiving.  AARP published a new report that showed growing interest in technology among those aged 70+.  CES 2020 saw several exhibit areas and innovations focused on older adults and what they need. This past week, Cambia Health released a survey of caregivers, 64% of surveyed caregivers use at least one digital tool to help them with caregiving. Samsung, Best Buy and Amazon now group offerings that could be helpful for older adults and those who care for them. What other changes matter for this market?
Wearables became more visible – on the wrist and in the market.  The Apple Watch Series 4 disrupted the senior wearables market with its built-in ECG and fall detection, as well as Apple's partnership with insurers. That created revenue growth for Apple, but also more opportunity for Apple watch-based competitors like Fall Call Solutions. Meanwhile, as a result of Apple's more senior-capable offering, emergency watches (PERS) with call center integration, like MobileHelp and UnaliWear, got a boost.  
Voice first technology – it's everywhere and in everything.  In 2019, Voice First represented a category of technologies like smart speakers and voice assistants.  Now health organizations and providers are moving forward with voice-enabled interfaces to everything from hospital rooms, appointment scheduling, doctors note-taking, prescription requests, and even discharge instructions. The ability to ask Mayo Clinic a question or get an update on a prescription will be a notable benefit to older adults who own smart speakers or have phone-based assistants.
Amid market disruption, hearables market begins to resonate – and grow. The hearing technology market is seeing disruption from multiple angles.  Smart hearables were news at CES 2020, including AI-enabled hearing aids with fall detection, better and adjustable noise cancellation -- especially interesting for older adults in noisy restaurants. Add integration with voice capabilities like Siri, Google Assistant, and Alexa and the ability to stream audio content directly to in-ear devices.  With the introduction of Over-the-Counter Hearing aid sales (and recommended guidelines), coupled with the beginnings of insurance reimbursement, those with mild-to-moderate hearing loss are likely to benefit from many of these changes.
Smartphone market saturates – and some prices drop. Only 2 major vendors, Samsung and Apple, compete in the US smartphone market and the overall space is clearly saturated. So there is a motive for Apple's attempts move further into services, as well as price reductions on older models. The top smartphone apps in 2020 cross platforms – those used by more than 50% of smartphone users include YouTube, Facebook, Google Search, Google Maps, Gmail, Facebook Messenger and Google Play.  But for the general consumer marketplace, there is some optimism about flip phones and the potential comeback. In addition, consumers are owning smartphones far longer, than 2 years – and may not see a reason to upgrade to a pricier device.
Standards for consumer tech benefit older adults. Across all consumer devices, wireless charging pads and stands have made coping with the technology easier.  Connections are less likely to wear out before the device is retired. Older adults would benefit greatly if stores selling devices (or providing training) spent more time introducing them to those features.For most devices, assistive features (for vision and hearing limitations) are built-in to the product, reducing the need for specialty senior technology. Finally, consider how Samsung's Inclusive Design approach may further progress along the continuum to achieve Technology Design for All, marketing to, but not designed specifically for seniors. 
[This material is drawn from the 2020 Market Overview of Technology for Aging, published in March 2020]