You are here
From the 2021 Market Overview Technology for Aging
Wed, 01/06/2021 - 15:59 -

Laurie Orlov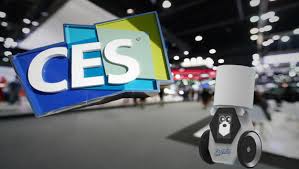 It's 2021 and baby boomers turn 75. It took the combination of 71 million boomers, a pandemic emergency, and the sheer size of the aging population to transform a 2009 market niche into this 2021 market category worthy of investment-- less about products specifically designed for older adults as it is about the marketing of many existing offerings as useful to them.  But this is January, 2021, in the time of Covid-19 and the time of the all digital Consumer Electronics Show -- this time with at least 70,000 online attendees from around the world and the tech industry -- and so new companies are surfacing with technologies that will generate interest and even excitement during 2021. The entrants that can help older adults fit into categories like:
Smart displays, voice first interfaces will be ubiquitous. For older adults, touchless technology and voice-enabled interactions are ideal, especially when accompanied by a display of large font text and engaging videos. Why? Because it is easier for them – turning frustration into a valued service world in which what you say should get you what you need. Voice interfaces will be expected in smart displays and will be added to every feasible device (and new car) and gain widespread use in independent and senior living.
Hearing technology markets will be further disrupted in 2021. As it did in 2020, new hearing aids will make use of machine learning to enhance the quality of sound for the wearer. Lower cost hearing aid options including financing alternatives are now part of the mix. Expect hearables to further evolve; over-the-counter hearing aid purchases to be FDA-legitimized; retail and at-home self-service/self-fitting services expand (further enabled as a result of Covid-19), individuals with hearing loss may opt in to improving what they can hear in home and when out and about.
Caregiver shortages, prolonged isolation, and aging -- boost in-home monitoring. Fifty-three million Americans are providing care to someone with health or or functional needs – in short, they are family caregivers. The intersection of three simultaneous trends of aging alone at home, worsening caregiver shortages and turnover, and the percentage of adult children working, interest in monitoring technology in the home will grow, including in-home hubs that can manage web cameras, sensors, smart doorbells or enable voice-first emergency response,
The absence of widely available tech training and support should prompt innovators. It's not just seniors who need help. The proliferation of devices and their non-simplicity gave birth to Best Buy's Geek Squad into Total Tech Support (any device) and $10 million of funding for learning platforms.. New technology requires training and support – and profit for companies that can deliver it cost effectively. With the aging of baby boomers, newer offerings like Support.com (any connected device) will tailor messages to reach an older adult audience. Expect national organizations to put more focus on for older adults in 2021.
[Click to read 2021 Market Overview posted on January 11, 2021]