You are here
2023 Market Overview (2 of 4): Aging and Caregiving Policy Recommendations
Mon, 01/23/2023 - 11:01 -

Laurie Orlov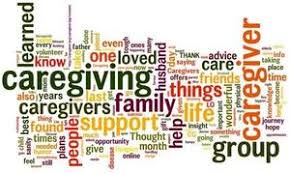 Caregiving and other demands of an aging population are gaining attention. In a University of Michigan national poll in November, 2022, more than half of adults aged 50-80 say they have helped an adult aged 65+ with health, personal and other types of care needs. Another study noted that the average family caregiver is a baby boomer woman. Notable at the end of 2022, the Administration for Community Living published the National Strategy to Support Family Caregivers.  In addition to the government-supported discount on broadband access, the report recommended "uture-focused tools and assistive technology, such as smart homes, wearable blood pressure and heart monitoring devices, automated pill dispensers, e-learning modules, task management apps, speech amplification and adaptation systems, and geo-tracking." Some of these tools are included among examples in the Technology for Aging 2023 Market Overview.
 HHS: 2022 National Strategy to Support Family Caregivers
Achieving greater awareness of and outreach to family caregivers

Advancing partnerships and engagement with family caregivers

Strengthening services and supports for family caregivers

Improving financial and workplace security for family caregivers

More data, research and evidence-based practices to support family caregivers
USAging: 2022 Policy Priorities Recommended to Congress 
USAging represents and supports the national network of Area Agencies on Aging and advocates for the Title VI Native American Aging Programs that help older adults and people with disabilities live with optimal health, wellbeing, independence and dignity in their homes and communities. Every year, USAging develops a set of its top policy priorities that guide our legislative and administrative advocacy efforts to support the growing numbers of older Americans and caregivers:
Important government and other essential systems should not rely completely on online interactions, including hands-on assistance that may be necessary.

Factor in the need for accompanying age-friendly and ongoing training on technology.

Common aspects of aging should be factored into design of any essential technology – such as vision loss or differences, hand-eye coordination/function, cognitive decline.

Rural area reduced choices of services or providers – and without broadband, technological solutions (like telehealth and online support) may fail to fill the gap.

Technology applications should not be used to replace person-centered approaches deployed by the Aging Network
Strategy and Policy will drive technology change in 2023 and beyond.
The above recommendations about family caregiver support and USAging strategies are backdrops for the growing focus on technology for older adults, gaps in access, and the needs of family caregivers.  The pandemic revealed lack of access, lack of tools, and overall lack of understanding about what tech would enable greater independence in the home, greater support for families that care for older adults, and the need to backstop the social services organizations such as the Area Agencies on Aging and their national organization, USAging.  These 2022 initiatives offer opportunities to tech firms that focus on older adults, collaborations like AARP and OATS, as well as the entrants in AARP's AgeTech Collaborative.
Click here to for the Technology for Aging 2023 Market Overview