You are here
2023 Market Overview (3 of 4) Advice to Vendors: It's Service, not Products
Tue, 01/24/2023 - 11:04 -

Laurie Orlov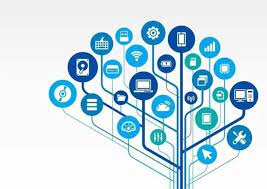 To reach older adults and their families, one go-to-market channel is not enough. Depending on the product or service, it may need a mix of resellers/distributors, face-to-face, and online sales. The 2022 FCC broadband progress map revealed the geographic areas of the US that lack high speed Internet access, and even if it were available, many do not go online, whether due to perceived lack of benefit, high cost, or low awareness. If that population needs a technology or service, such as access to benefits, their caregivers must search online on their behalf. Today if looking for assistive tech for older adults, today there are multiple options, including Amazon or Best Buy.  But new market entrants should find local partners to test product effectiveness before going national.
Privacy and security features will be built into design of software and websites.  It hasn't happened yet. But scams targeting the elderly have ballooned to a cost $3 billion annually, and that includes only those that are self-reported. For safety-oriented apps and sites that include the role of the senior, it's critical to verify identity among provider and user roles. Two-factor authentication will likely be required as part of all online apps, including financial and health-related services.
Technologies must be well-supported and intuitive. Most people have a laundry list of frustrations with technology, regardless of age. The failure of previous direct-to-consumer approaches underscored the fallacy of inventor-centric thinking that 'if we create it, they will buy it from us' or at least find it on Amazon. However, 76% of responders aged 70+ in the most recent AARP survey do not think technology was designed with them in mind.  This complaint persists despite growth in adoption among that age group. So remote configuration and support partners must be a major part of the offering – or doom the user and family to frustration and eventual tech abandonment.
Device and app vendors must be capable of integration and extension.  Despite standards initiatives like Matter in 2022, or ONC Interoperability efforts, many of today's gadgets still don't communicate – especially with each other's proprietary systems or data sets (like Electronic Health Records (EHRs). So mobile health devices, apps or medication reminders may be useful, but touch a tiny aspect of the whole person's life or health. Even today, patients struggle to get their own records in a transferrable form upon discharge.
Upgrades must be invisible or painless. Consumers already gravitate towards cloud software applications that work with ones they already use, including Gmail, Facebook, FaceTime, Teams, Zoom, Siri, and Google Assistant – with most of these working across multiple devices. Personalized interfaces (like Amazon and Netflix) updated in the cloud, are expected.  Continuous phone and watch patches should not be expected and indicate inadequate testing.
Standards enable users and integrators to cross tech boundaries.  Times are changing – as in this smart home interoperability initiative – a recognition that, despite intense competition, consumers likely own a variety of devices and software that should be able to work better together. Amazon launched a similar initiative for voice offerings like smart speakers and voice assistants. Ensure that the new offering works across multiple platforms and comes in multiple form factors – voice, smartphone, web, watch, and chat for example.
The real user need – a service problem solved.  Seniors and their adult children may not imagine on their own what to do with tiny sensor networks, voice assistants, or smart speakers. A home security company could help explain the benefits, for example, of care coordination, when selling tech to a home health agency. Vendors should fit solution descriptions, service provider stories, and senior support processes along the continuum of needed care and socialization. This necessitates a grasp of the decision points that spike need and interest, using these as part of websites and marketing.
See updated Report 2023 Market Overview Technology for Aging