You are here
7 Key Trends to Watch from Aging and Health Technology Watch
Sat, 03/12/2022 - 15:33 -

Laurie Orlov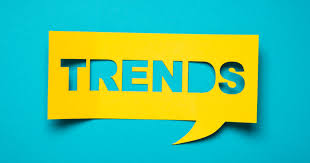 What trends matter this year and beyond? In 2022, the oldest baby boomer turns 76, while the population aged 65+ will exceed 54 million. Trends accelerated by the pandemic continue to emerge, and the population aged 50+ will continue to purchase and use technology, accounting for an estimated 51% of technology spending by 2030. In an interview with Best Buy Health for their 800,000 recipient newsletter, these were the 7 trends we identified that will persist throughout the year -- and beyond.  These should be of particular note to startups and tech companies that want to reach the older adult market.
1. A striking shift from care in facilities and hospitals to care in the home. 
In-home care, home health care, remote patient monitoring (RPM), fall detection, and other services that help older adults age in their homes are critical.
2. Regulation shift enabling capabilities in the home and emergency funding for telehealth will persist beyond COVID. Telehealth and remote patient monitoring services will likely persist through the end of 2022 to replace or supplement in-person physician visits. 
3. Smart displays and voice-first interfaces will be ubiquitous. Smartphone adoption is 81% among Americans ages 60-69 and 62% for those 70+. The adoption of smartphones among these age groups has been swift as families seek to communicate with loved ones. Smart home or health technologies that leverage touchless technology and voice-enabled interactions (e.g.Alexa Together or Google Home) improves the in-home care experience, not just for older adults, but also for those who care for them. 
4. Sensor technology shrinks and changes form for health care. Fall-detection sensors have come a long way since they were first introduced in the last decade. Look for non-wearable and radar-based fall detection devices (such as shower attachments and floor mats) that predict onset of a fall or a blood pressure change. Smart tags pinpoint not only locations of phones or keys, but persons with dementia.
5. Disruptions in the hearing technology market will persist.  More than half of those aged 75+ have hearing loss. Though they can benefit from hearing aids, fewer than 30% have ever used them. Many new technologies using machine learning have enhanced the quality of sound, and costs are being driven down, due to the introduction of  new lower-cost hearing aid options in the marketplace.  With the adoption of ear pods amongst the younger generation, expect hearables to further evolve, and over-the-counter hearing aid options to be FDA approved.
6. Shortage of caregivers, prolonged isolation, and aging all boost in-home monitoring.  The phenomenon of Solo Agers—those with no children, spouses, or close family at or near home—creates a convergence of interest with in-home monitoring technology hubs. The integration of web cameras, sensors, or voice-first-enabled emergency response devices helps those aging at home on their own to stay safe and manage their own care.
7. Many tech offerings are too hard to set up and use and widely available tech training and support is needed. It's not just older adults who need help. The proliferation and cost-effective delivery of technology—including associated set-up and usage training—will give birth to many new innovations. For example, GetSetUp is an online learning platform for older adults. Papa's offering pairs older adults with companions to deliver technology assistance. AARP partnered with OATS (Older Adults Technology Services) to make tech training available nationwide. All tech innovators should offer an "easy mode" like Samsung's — a quick start of a limited basic set of options that can be expanded or remotely configured by family or in-home techs. 
Finally, for startups taking a new technology to a population, one should be really specific to the target population and use case.  For older adults, it's imperative to provide an integrated smart solution, not just smart technology.
See the 2022 Technology for Aging Market Overview, published in January.