You are here
AARP's AgeTech Collaborative -- mobility offerings 2023
Wed, 06/07/2023 - 16:42 -

Laurie Orlov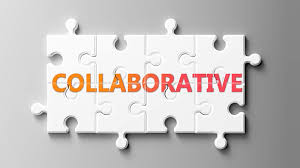 What is the AARP AgeTech Collaborative? AARP's AgeTech Collaborative launched in 2021 with a splash (and 50 startups) that has widened into an age wave, or a sort of Match.com for age-related companies to find others, including collaborators, sponsors, pilots, and more. Today's collection includes 104 companies, many of whom have gone through the AgeTech Collaborative Accelerator process, including pitch competition, Accelerator program enabling entry into the AgeTech Collaborative program. The categories span Caregiving, FemTech, Health, Mobility, Savings & Planning, and Social Connections.
Startups – in a sense. The companies are not all startups – some have been in the market for years – but the 'Collaborative' aspect of the program, including with large firms, helps them move into more markets. AgeTech companies from Mass Challenge are in the process of being included in the Collaborative as well.  Here are companies from the Collaborative in the mobility market, including new ones from Mass Challenge, in alphabetical order, content from company websites:
6Degrees.

 "6Degrees' award-winning revolutionary wearable, MyMove, enables people with dexterity loss gain independence via touch-free control of smart devices. Our fashionable smart wearable translates motion into commands (swipe, zoom, point, etc.) while its embedded AI adapts to individual capabilities (range, tremor, etc.)."

 Learn more at 6Degrees.
Biomotum. "

Building intelligent assistive devices to help the 1.1 billion people worldwide who have poor health and limited productivity due to difficulty walking. Our connected, wearable products provide a way to deliver mobility assistance and treatment anytime, anywhere. We aim to capture a significant share of the $11B personal mobility market with our SPARK products, the only affordable, effective, easy to use and tele-rehab compatible solutions with proven benefits."

 Learn more at Biomotum.
Braze Mobility-- blind spot sensors for wheelchairs.

"B

raze has created the world's first patent-pending blind spot sensors that can be added to any wheelchair, transforming it into a "smart" wheelchair. The Braze system provides multi-modal alerts to the user regarding location and proximity of obstacles through intuitive lights, sounds, vibrations."

  Learn more at Braze Mobility.
NexStride. "Freezing of Gait (FoG) is considered one of the most debilitating symptoms experienced by people with Parkinson's disease1. It is also one of the leading causes of falls and hospitalizations, with the management of freezing episodes considered to be a significant pain point. As medication and surgery have not previously been successful in treating these symptoms, more recently, cueing, as with NexStride, has been studied and has shown immense promise in overcoming episodic freezing." Learn more at GetNextStride.
GaitBetter.  "

Using GaitBetter's VR walking platform, our innovative motor-cognitive approach to gait rehabilitation and fall prevention has been proven to outperform motor training alone. By adding a virtual reality experience to treadmill training, the system allows patients to practice real-life situations such as walking in a park or busy city streets while in the safety of the clinic.

" Learn more at GaitBetter.
RightHear.  

"

RightHear provides talking signage, so everyone can interpret and understand their surroundings in real time.

The environment comes to life through audio descriptions delivered directly to a smartphone or tablet. Helping everyone, everywhere explore, navigate, and experience the world safely and independently." Learn more at RightHear.
See new report "The Future of AI and Older Adults 2023"