You are here
AI and the Internet of Caring Things
Tue, 02/28/2023 - 16:23 -

Laurie Orlov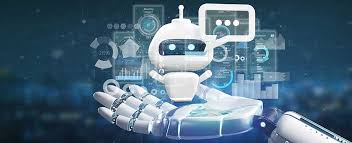 These two letters, AI, have risen to top of tech talk and media minds.  A quick search reveals near hysteria in the media and near panic among leading tech firms.  And even the Federal Trade Commission is wary of the current hype and AI-powered marketing claims.  Experts warn about the need for 'guardrails' against tools giving inappropriate answers, and they worry about ethics to underpin the answers of tools like ChatGPT. So as a result, tech firms want you to know that they are working on appropriate fixes. As is typical of hype cycles, initial innovation is viewed as astounding, followed by efforts to break or downplay it.  Which means it will become very useful.
Consider The Internet of Caring Things.  The original 2016 definition from Susann Keohane and Nicola Palmarini at IBM stated: "A network of connected objects (devices, sensors) and cognitive systems with a clear mission: to actively care for people – their physical and mental well-being, homes, loved ones…and….when applied to the aging population, to allow family members, doctors, and caregivers to proactively monitor the health and well-being of the world's aging population." The concept was further expanded at NICA, the National Innovation Centre for Ageing, in Newcastle, UK, which sponsored this recent white paper.
Caring things may transition beyond 'things' to experiences. In this new world of AI and older adults, the 'things' that care may not be sensors or devices, but rather be generated by software platforms incorporating personalized and AI-enabled interactions. Cognitive systems with a mission to care for people may be built with conversational or generative AI -- chatbots, avatars, and AI-infused automated interactions on a phone or online.  Consider interactions with call centers, drive-through food locations, healthcare portals and and banking websites – as well as websites that present chatbots as a parallel option when responding to a query to pop up with 'how can we help'.  In the world of personal healthcare, however, consumers are not quite ready (today). 
The future Internet of AI-enabled Caregiving is mandatory.  There are not enough people to provide care in hospitals that have aging populations and stagnant investment (see Britain). See Canada's emergency rooms. And not enough workers for US nursing homes. AI will not power the hands-on labor, but rather will free it up for more actual care. Changing the recruiting processes for healthcare workers (see AI),and powering patient engagement tools will be more than helpful and helping clinicians (see AI) will be all be part of the next generation Internet of Caring.
[The latest version of the Market Overview - Technology for Aging 2023 is online. Check it out!].