You are here
The AI opportunity – more and better services
Thu, 05/04/2023 - 07:49 -

Laurie Orlov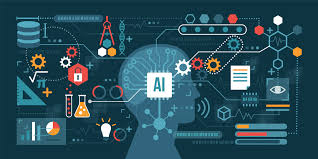 Wondering if there's any news about AI?  Just from yesterday, May 3, 2023 – that list goes on and on.  MIT Technology Review packs all the AI news that's fit to pack into an up-to-the-minute digest. Stanford provides the State of AI in 14 Charts. The New York Times explains for the uninitiated. So does the Wall Street Journal. So does the Wall Street Journal.  In the world of hype for those who have followed the tech industry, the phrase 'greatest thing since sliced bread' comes to mind.  But narrowing the focus on the world of older adults, the possibilities are impressive. Here are four categories of AI for older adults – all discussed in the report, The Future of AI and Older Adults, published the week of May 15:
AI in home and home health care.  With the rise of hospital-at-home programs, you guessed it, more will be AI-enabled. Furthermore, post-hospital care will increasingly be tech-enabled, including use of voice based chatbots like Sensely's Molly.  Finally, more people are doing self-diagnosis with the support of AI chatbots.  Over time, non-medical home care organizations will see AI as a means of improving care management and service to recipients.
AI in the home 'wellbeing' infrastructure.  The smart home is just beginning to serve as a platform for age-related care and services.  These can include Wi-Fi enabled or sound-based fall-detection, wellbeing appliance monitoring (person is up-and-about, using a fridge, cooking, etc.). Increasingly AI will be incorporated into new home design and may optimized based on requirements of the homeowner – built into Wi-Fi, part of appliances and voice-operated.
Healthcare payment for AI-enabled services. Until 2022, there was no specific CPT code for AI-enabled services – though CPT codes in healthcare drive all payments to providers. The American Medical Association formed an advisory group to make a recommendation and in January, 2022, it was adopted.  It specifies payments for three types of AI-enabled services, focusing on work done by machines and described in the taxonomy as Assistive, Augmentative, and Autonomous.
Recording life stories.  Life Bio Memory through an Android/iOS app uses as many as 35 prompts to help a person describe a life story that can be transcribed and shared. A new product, Storii, uses ChatGPT (GPT4) and phone calls to create and deliver telephone calls with prompts that can elicit life stories for family members. Both of these prompted methods of obtaining stories enable families to access them after a family member has passed away – or in Storii's case, even help an ALS patient record and save his or her voice before it has deteriorated.