You are here
AI technology matters in the care of older adults
Wed, 09/29/2021 - 10:15 -

Laurie Orlov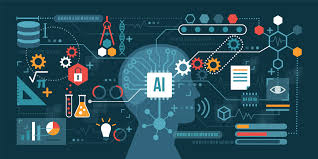 AI – it's everywhere, including tech for older adults. So what is AI? Artificial intelligence (AI) is a wide-ranging branch of computer science concerned with building smart machines capable of performing tasks that typically require human intelligence. AI can use machine learning based on large data sets, and has a number of well-known applications, including recommendations from Netflix, Siri and Alexa, bots and robo-advisors. AI plays an increasing role in healthcare, including the growing use of chatbot tools used by patients. In addition, there are multiple examples of use in the care of older adults. In some cases, these are the result of partnerships, in others from product development. Here are five recent examples leveraging AI, with all information coming from vendor announcements and websites:
MyndYou Predictive Analytics. "Our AI-powered platform extends your member reach by calling high – or rising-risk populations and triaging them using our proprietary data analytics engine, which detects subtle changes in a member's voice, listening not only to what members say, but also how they say it. Noting a change in health status that requires follow-up, the MyEleanor platform sends HIPAA-compliant alerts, transcripts, and actionable data to care teams, allowing them to focus on the members who need them the most." Learn more.
Bay Alarm Medical and Kami Vision. "Bay Alarm Medical and Kami Vision, a provider of an edge-based vision artificial intelligence (AI) platform, announce an agreement to integrate Bay Alarm Medical's safety offering with Kami Vision's AI platform. Together the companies will bring advanced AI technology and video verification to seniors in the U.S. to provide greater peace of mind to seniors and caregivers, reduce false alerts, improve emergency response times and ultimately enable seniors to safely age in place, according to the announcement." Learn more.
Caspar.ai. "Caspar.AI uses the whole home as a sensor – using already existing elements in the home such as sensors on switches, appliances, it combines the signals in the context of the home and humans. The patent reasons about the home environment through humans, and this gives the AI firepower to infer information from even a few unobtrusive sensors. For example, the AI has learned that bedrooms are for sleeping, but the bathroom floor is not – this is where falls are most likely to happen, so it contextualizes the sensor data with the geometry and function of the space." Learn more.
K4Connect and Pyron. "With K4Connect's Staff Assistant, caregivers simply ask their AI assistant questions about company policies and procedures, government regulations, and best practices from the latest medical reports and research. To always deliver the best answers, Pryon Answers ingests documents, links, and other data sources selected by senior living operators, then creates a sophisticated AI model based on that information. Operators can update the answers delivered to caregivers by having Pryon Answers ingest new or replacement documents." Learn more.
Connect America and 100plus. "Connect America signed an agreement to acquire 100Plus, the only remote patient monitoring (RPM) platform that uses artificial intelligence (AI). The pairing of the two companies joins together Connect America's Personal Emergency Response Services (PERS) with 100Plus's robust and proven RPM solutions onto one care management platform. Connect America, a portfolio company of Detroit-based Rockbridge Growth Equity, is adding complementary digital health products and technologies to enable both passive monitoring of patients in the home and better patient engagement outside of the physician's office." Learn more.