You are here
Asking Bing and ChatGPT about AI-enabled technologies to help older adults
Wed, 03/01/2023 - 17:21 -

Laurie Orlov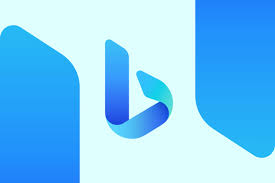 Technology trackers, don't quit your day job yet. But forward motion is detectable.  Asked: "What AI technologies are available today to help older adults?" Learning about the interpretation of the question and the selection of responses is interesting. The result of good PR from the companies named?  How should marketers view content creation in this new world?  Does it depend on a loose definition of what is AI?  All of the above?  It's a good idea that intermediaries will be required to assess the utility of the responses and the offerings that present them, at least in the short term. But here are answers:
Bing Chat: There are many AI-enabled technologies that are available today to help older adults with various aspects of their health and well-being. Some examples are:
Are you interested in learning more about any of these technologies?
Portable devices and wearable intelligence are gadgets that can track physical activity, detect falls, or alert emergency services for older adults. Some examples are:
Do you have any questions about these devices?
Sure, here are some more examples of AI-enabled portable devices and wearable intelligence for older adults:
Are these examples helpful?
*****
ChatGPT's response to the same question:
There are many AI-enabled technologies available for older adults that can help enhance their quality of life, promote independent living, and improve healthcare outcomes. Here are a few examples:
Voice assistants: Voice assistants such as Amazon Alexa and Google Assistant can help older adults perform various tasks using voice commands, such as setting reminders, making phone calls, and controlling smart home devices.

Fall detection systems: Wearable devices equipped with sensors can detect when an older adult falls and alert caregivers or emergency services automatically.

Medication reminders: AI-powered medication dispensers can help older adults remember to take their medications on time and in the correct dosage.

Virtual companions: AI-powered virtual companions, such as ElliQ and KOMP, can help reduce loneliness and social isolation among older adults by providing conversation and social engagement.

Telehealth: AI-powered telehealth platforms can help older adults remotely access healthcare services, receive real-time medical advice, and manage chronic conditions.