You are here
Big tech wants to serve older adults -- initiatives are accumulating
Thu, 10/07/2021 - 14:22 -

Laurie Orlov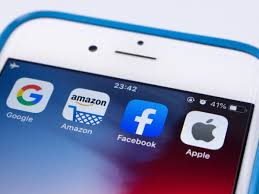 Apple gets it that its customers are aging – and have their devices.  That was not always the case. Long ago, maybe as early as 2009, a query was placed to the analyst relations team at Apple to find folks to discuss Apple and technology adoption of older adults.  The answer was: "Apple does not do aging."  Then in 2010, on behalf of an AARP-sponsored research effort to contact a few of multiple Apple groups already involved one way or the other (Apple Health!), got no response to requests to interview execs that would have been interested based on their roles. That was then.  Fast forward to 2021 and the fact that baby boomers have all the money (and many health issues, too). Note Apple Health, Apple Accessibility, fall detection on the watch, detection of gait changes, changes in AirPods that clearly target conversational hearing issues. And that doesn't count the health-specific features on the watch that will no doubt include blood pressure checks.  
Amazon also gets aging – takes a different perspective.   Not too much in the Apple set that would qualify as 'remote monitoring' (your presence/absence/behavior in a room) as just announced by Amazon with Alexa Together.  But that was just the latest. Already by 2017-2018, it was quite apparent that voice-enablement for older adults was a win, both for seniors and those offering services to them. Amazon has been making other moves that indicate its seriousness about the older adult population – starting with launching Amazon CareHub in 2020. So far in 2021, they hired ex-CDW Healthcare executive, Ginna Baik, to join the Amazon Senior Living Alexa Smart Properties. Then Heidi Culbertson, founder of Marvee, one of the first voice apps on smart speakers for caregivers, joined the Amazon Alexa Product Team for Aging and Independence.  More initiatives and alliances followed, including Amazon Care for remote health care visits, and joining an alliance to move more care into seniors' homes.
Google, not to be left out, offers its Google Nest Hub Max environment to seniors. Initially part of the Nest acquisition, Google Nest Hub Max is a remote home monitoring and family engagement technology (lots of work to set up features on that page).  And now Google offers Google for Senior Living (not found on their website) – with a simplified user interface, Google Assistant, and many other features. This was offered initially in 2020 for Merrill Gardens as a pioneering senior living community giving it a test drive. More recently, Volunteers of America even hired former AARP Foundation voice first innovator, Ryan Elza, to be their VP of innovation – and do more with voice interface (including the Google offerings) for residents of low income housing – with simplification of set up requirements being a key part of implementing any tech, including the not-so-simple Alexa app process. 
So far, haven't heard about Twitter for Seniors. Thankfully. Though there is a guide. As for Facebook and older adults? Facebook doesn't seem to need any help -- 50% of older adults say they use it. Though some assistance getting started may be required. Then again, the more users know about the company, perhaps they won't Like (old word) or Follow Pages (new words) quite as much. As for LinkedIn, it is a robust source of trends, articles, and job postings for the older-adult related industries and services, including home care, senior living, home healthcare and more. Also useful for end user consumers looking for information and the organizations that could provide it. 
[Comments are welcome -- may have missed something important.]