You are here
Can wearables help you be healthier and safer?
Tue, 10/22/2019 - 11:54 -

Laurie Orlov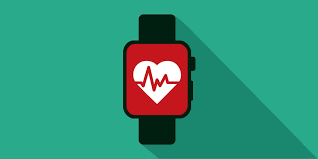 You are increasingly likely to have a wearable -- around your neck or on your wrist. You may collect your own data for your own tracking and use.  For those who see a wearable in a health context, they may be disappointed to know that their doctor doesn't seem to care or know what to do with your heart rhythm data.  But you can gain great benefit from tracking your performance (exercise, heart rate) – competing with yourself, and feeling the satisfaction from any improvement over time.  What are the benefits of wearables today -- and in the future?
Measurement matters:
Measure your heart rate. Tracking heart rate is one of the most basic functions of wrist-worn wearables—and a basic element of tracking includes knowing the target (and maximum) heart rate ranges for your particular age group. The objective is to exercise to the point where your heart is beating at up to 85% of its capacity, which in the example chart would be 78-132 beats per minute for a 65-year-old with a max of 155 bpm. As noted in the link, medications can impact heart rate, and for those starting out, lower end of the range is better.
Track your exercise. Are you walking, running, swimming or doing an exercise that devices can detect as motion—and even count, as with steps? Whether you are doing the exercise to lose weight or become and stay fit, the combination of motion and measured heart rate can be compared against goals and even recommended fitness levels. The goals can be entered into a smartphone app, for example, on Apple Health or Samsung Health, and the Bluetooth-synchronized device coaching feature will buzz and/or display encouragement as you move and as goals are achieved.
Getting assistance matters:
Help you get help if you fall. Fall detection has been a feature of wearable Personal Emergency Response Pendants (or Medical Alerts) for the past decade. However, it's a relatively new feature of wrist-worn wearables like watches, but from a safety standpoint, may turn out to be one of the most useful in retirement, especially for people who live alone and/or take a dog for a walk alone. These devices have a built-in accelerometer and gyroscope which are designed to be activated if you fall. Depending on whether the feature is available and also turned on, the device may place a call to emergency services.
 Help you find where you're going—and be found by others. We have grown increasingly dependent on GPS Location-tracking as part of mapping and directions, trusting it sometimes over common sense. And GPS location can be enabled in newer wearables, like Samsung's or Apple's. They can also help with directions and your location even when away from a smartphone or the phone is turned off. But a GPS-enabled device can also be a lifesaver. When enabled and integrated with a service, for example, it enables responders to find your location and display that on a map. And if you lose the watch, its GPS location capability can enable the watch to be found with a Find my Phone feature.
 Provide an Electrocardiogram (ECG). Checking for heart arrythmia is an even newer feature of wearables, and is included in the Apple Watch Series 4 and likely in a future Samsung Galaxy Watch Active. For individuals who are worried about abnormal heart rhythms, or AFib, which mostly affects those age 65+, the device could be useful. Experts have expressed cautious optimism, note high level of accuracy and also a suggestion about how best to use the devices for this purpose.
Integration with other services matters:
Smartphone app integration is not required, but it can be useful. For some wearables, the data collection from the device is collected and presented through an application on the smartphone—for example, Samsung Health or MyFitnessPal. The applications can be set up to enable you to be part of a tracking group, for example, comparing results. As with the Apple Watch (which is paired with a smartphone) or UnaliWear's Kanega Watch (which doesn't require a smartphone), the watch can be useful by itself—when the phone is turned off or there is no smartphone.
Emergency notifications can alert family or professional caregivers. For those worried about health issues or fall risk, setup is critical. Who in the care circle should be alerted in an emergency? Although it may sound sensible to contact 911, those responders have complained about false alerts from accidental taps on the watch. One firm, Fall Call Solutions, has created an app for the Apple Watch that will contact a screening call center first, as is done by MobileHelp Smart.
Wearables can be set up to share information with the doctor. For example, if a person has had heart trouble in the past, they may want the doctor to be informed. One of the concerns about health-related wearables is the role of the health provider. While the device can transmit information to your doctor, does the doctor even want it or know what to do with it?
Wearables can notify emergency professionals.  If you're over 65, Apple Watch can notify emergency responders if you fall – as in this example of an 80-year-old woman.  However, after the product was launched, emergency responders expressed concerns about too many false calls.  The devices must be configured with a set of caregiving responders, which could include family, professional caregivers, or a call center.   That can be set up directly on a device or through the use of an app, like Fall Call's Elder Check Now.
 What's next for Wearables and Older Adults?
Although there have been periods of pessimism about the staying power of wearables, most agree that they are here to stay—with a greater role in the future for baby boomers and beyond, whether they reside at home or in a senior living setting. Some think that baby boomers will drive market growth in 2019, with 8 million of those aged 55+ owning a smartwatch by the end of the year. One reason for a surge in adoption has been a drop in prices—some are now under $200. For the older adult, a wearable may help a person who lives alone feel safer knowing that a fall will be detected, or a useful warning will be provided, as in the case of irregular heart rhythms. And future benefits are likely from developments in:
Hearables. These are recent innovations designed to look cooler than hearing aids and fit in or around the ear. Each of their functions, such as in-ear amplification, translation, fitness, predictive analytics, are available now, synchronizing activity data with a smartphone.
Smart clothing.  The term refers to any clothing item enhanced with some functionality-adding technology, including smart socks, smart shoes, active wear, and even a smart business suit. 
Smart glasses. At first glance, will this innovation resonate—including the dubious potential of Snapchat smart glasses to capture photos of what you're looking at in real time and upload them to Snapchat?  But in reality, smart glasses are an innovation that may also be used to help the legally blind actually see what's around them.