You are here
Care coordination for older adults – still elusive, does tech help?
Thu, 10/26/2023 - 10:46 -

Laurie Orlov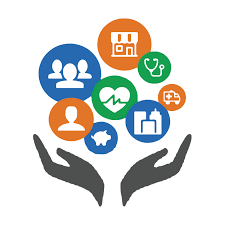 What is care coordination and why is it so elusive? Catching my eye – a relatively new company, Sage, offers a 'care coordination' platform for senior living, just received another $15 million. Sage apparently launched in the context of replacing the traditional PERS pull cord alerting system with rapid communication and updates through software. The term, care coordination, is vague and depends on context. But at its core, it means sharing information about care recipients across disparate care provider entities. Inside senior living, that may mean across members of care teams (was that not being done?), as well as across an senior living organization, with outside service and health providers and with families. 
Care coordination in healthcare is largely a pipe dream. The core of coordination rests on communication, which is notoriously poor for older adults seeing multiple healthcare providers.  See this 2022 study about care coordination in healthcare for older adults – 42% perceived poor care coordination, including 14.8% who received 'seemingly conflicting guidance from different providers.'  Realizing that improving care coordination might be 'increasingly vital to lowering costs and being paid', healthcare finance organizations plan to increase their care coordination budgets – that was in 2019.
Coordinating one's own or family member care is 'overwhelming.'  According to a recent Harris Poll, 65% of US adults say coordinating care for themselves or a family member is the equivalent of an entire workday per month. And caregiving sons, in particular, are struggling with caring for their aging parents. Responders worry that demands on healthcare providers may also be too much, given wait times for appointments that seem rushed coupled with the shortage of care providers.
Would a care coordination system in healthcare link to home and home care?  The 'care coordination' term sounds appealing and multiple vendors offer it. Defining it and then meeting the need would also be appealing.  Handoffs across disparate providers is described as a software capability by one player, WellSky, that can reduce readmissions – and they tout the integration they already have tracking 30% of annual discharges to 130,000 post-acute facilities. One might wonder – how many of those discharges included transfer of the electronic medical record data that collected in the hospital?  And how many discharges from post-acute facilities to home care might transfer data in a usable way?