You are here
CES 2023 (1 of 2): Ten New Technologies for Older Adults
Tue, 01/10/2023 - 10:45 -

Laurie Orlov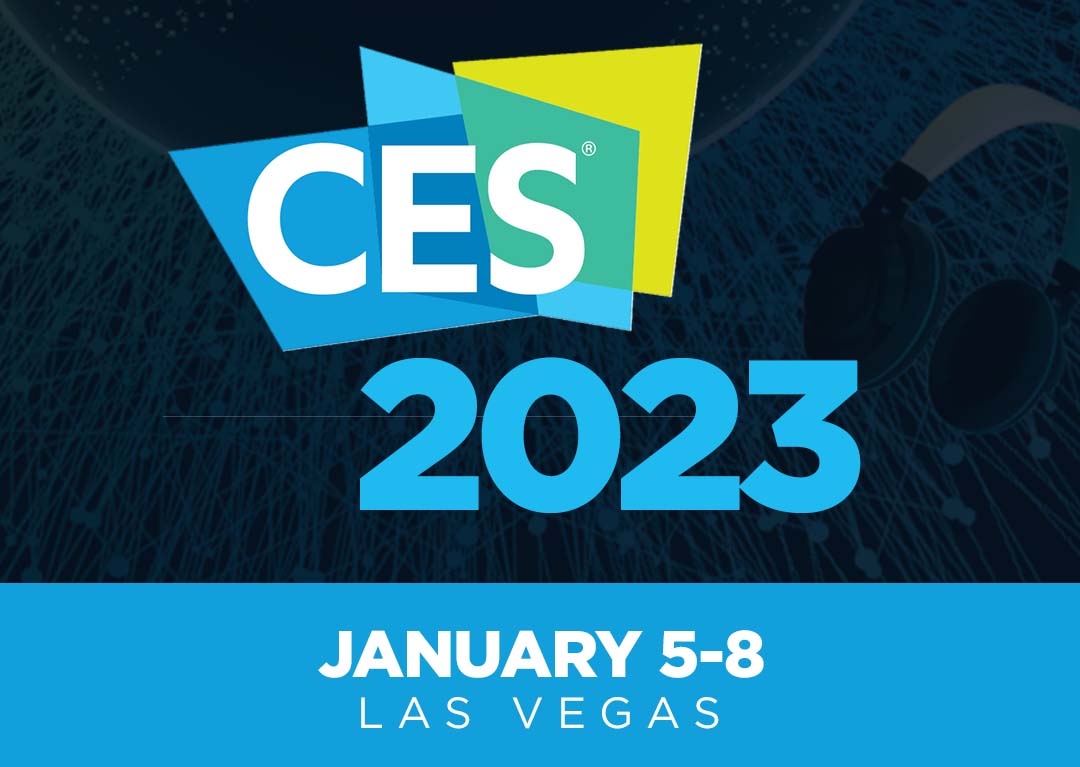 CES 2023 is, as the sponsors say, a wrap. Smaller by half (100,000) than in olden times, there were plenty of new tech offerings there. AARP sponsored an entire large area for its AgeTech Summit – talks and displays of new tech for an older adult market, cataloguing participants in an online directory. CTA Foundation (as part of CES and Eureka Park) sponsored its Accessibility Contest which featured tech for people with vision, hearing, or physical limitations. In other wrap-up non-surprises, entrepreneurs are shifting to the enterprise for funding, or that the digital health user experience is key to senior uptake. Meanwhile, AARP's new trends report indicates that smartphone adoption has jumped, potentially over 80% for those aged 70+, no surprise given the 3G sunsetting and the need to replace old cellphones. Here are 10 new offerings of interest, all information from the company's website or news articles:
Aeo, helper robot. "The Aeo was designed to be a helper, with features that include the ability to deliver food and medicine to older adults. Its appendages are strong enough to lift an 8-pound cooler and gentle enough to hold a phone without dropping or crushing it with its mechanical robot arms. Aeo is also able to learn the difference between caregivers and patients. It can tell by looking at a person's posture whether they might have taken a fall and need help." From CNET.
Encore. "The Encore creator community offers a new platform for creators from around the world aged 40 years and older. Since 2020, several innovation accelerators, such as AppWorks Accelerator, Google Project Hatcher, and Draper, have guided the platform and offered their assistance. Targeted at an older demographic, the platform helps stimulate private traffic, converting it into guided shopping through a complete SaaS service solution. In 2023, the company's first international destination will be the United States, a country with a mature population." Learn more from press release.
Healables. "Manufacturer of AI-driven behavioral health coach and wearable electroceutical device created to dock with smart clothing for the home-based and remote treatment of sports injuries, chronic illness & chronic pain. The company's product offers a wearable, personalized, continuous, and user-responsive system that supports the patient on the cellular, somatic and cognitive levels to boost the body's own natural pain management and healing capabilities that prevents injury, enabling athletes to get back in the game faster and extends their careers by accelerating healing, reducing inflammation and relieving pain." Learn more.
Jabra Enhance Plus OTC hearing aid. "Jabra Enhance Plus sets a new standard for bringing together the convenience of true wireless earbuds with advanced hearing technology to alleviate unaddressed hearing needs. As part of the new OTC hearing aid category and cleared by the FDA as a self-fitting hearing aid, Enhance Plus empowers millions of Americans with mild to moderate hearing loss to take the first step on their hearing health journey. Jabra Enhance Plus delivers a 3-in-1 experience in a miniaturized true wireless form factor design, around half the size of Jabra's smallest true wireless earbuds. It includes the calls and music functionality that users expect from true wireless earbuds and provides hearing help for users in a discreet and comfortable design." Learn more.
Kalogon Orbiter. "Orbiter Smart Cushion, a wheelchair cushion designed to detect and target pressure injury causes and provide weight shifts and pressure relief to reduce the risk of pressure injury. Anyone who has to use a wheelchair regularly runs the risk of incurring injury from poor circulation. Kalogon believes it can mitigate this common but potentially life-threatening condition with a smart cushion that prevents any one part of the body from being compressed for too long — and it has already caught the eye of the VA. Pressure injuries are caused when a part of the body can't get enough blood to it and the tissue starts to die. Most people have experienced the beginnings of it, like something tightening around a finger and cutting off bloodflow, but it's not always so external, painful or obvious." Learn more.
PetNow. "The AI-driven app that automatically scans unique identifiers of dogs called "nose prints" has been honored with the Best of Innovation at CES 2022, and the company has attracted worldwide recognition and has been featured on BBC and CBS. The Petnow app is the first app to identify dogs and cats with simple scans on your mobile phone. Dr. Jesse Joonho Lim, the founder of Petnow Inc. said, "The company is adding cat biometric recognition to the current app to support the most raised pet animals around the globe, and the app will help more pet households reunite with their beloved pets in case they go missing. The Petnow app can solve the problems of the existing pet identification methods such as microchips, tags, and collars that are prone to damage or loss, and it is beginning to enter the U.S. market upon the exhibition at CES 2023." Learn more.
Rise Gardens. "Whereas other indoor garden systems are made of plastic and PVC pipes, the New Rise Garden uses powder-coated metal in a variety of colors, a real wood structure and features an upscale, minimalist aesthetic that fits in any room of any sized home. Wi-Fi-enabled and app-controlled, there's no guesswork involved. Featuring smart hydroponic technology, the New Rise Garden is self-watering and self-fertilizing – and the app will tell you exactly when to add nutrients and water, lets you manage lights and track your growing progress, and even tells you when it's time to harvest. The system also features an Alexa integration for voice control. And, unlike other indoor smart gardens on the market, Rise Gardens' IoT connectivity is available to all customers, not just subscribers." Learn more.
Touchpoints Digital Health wearable. "TouchPoints® digital health wearables are scientifically proven through clinical trials to reduce stress by 70% in 30 seconds with its embedded patented BLAST® (Bi-Lateral Alternating Stimulus Tactile) technology. TouchPoints® are non-invasive and create calm and focus through a neuroscience-powered algorithm of gentle alternating micro-vibrations. This rhythm reduces the natural fight and flight response caused by stress and helps to return the body to a state of focus and control. TouchPoints® improve focus and help both children and adults alike by relieving symptoms of stress, anxiety, sleep issues, ADHD, autism, PTSD, epilepsy, Parkinson's disease and more." Learn more.
Whissp. "AI-powered speech technology has the ability to aid the more than 500,000 people in the U.S. who have severe issues with voice disorders or stuttering. Whispp's speech technology on smartphones and computers converts whispered speech and vocal cord-impaired speech into a person's natural voice in real-time, with the intonation and emotion the speaker intends. The Whispp mobile app enables users to make themselves heard with their smartphone, everywhere and in every conversation, even with background noise. Users maintain their freedom of movement because their conversational partner(s) hear them via wireless earbuds or a wireless speaker." Learn more.
Xander Glasses. "Using Vuzix Corporation's Vuzix Blade, the company's XanderGlasses is a smart glasses solution that displays real-time captions of in-person conversations to help people with hearing loss. XanderGlasses are designed to be used like a simple "on" and "off" device. They work anywhere people need them, whether they are at home, at work, or in a loud public setting. As XanderGlasses don't rely on smartphone or cloud connectivity, they are remarkably reliable and perfectly private. In this augmented reality experience, captions are displayed seamlessly right in the field of view of the wearer." Learn more.