You are here
Client remote monitoring for home care agencies -- why and what?
Wed, 03/02/2022 - 13:56 -

Laurie Orlov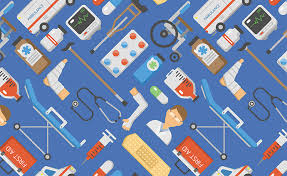 Why should home care agencies boost awareness of remote monitoring? Both types of monitoring are increasingly likely to be found by home care professionals entering a new care recipient's home.  The objective of these remote monitoring technologies is to help healthcare teams, care workers and/or families understand if any issues are occurring inside the home when they cannot be there in person.  Patients with chronic diseases or those who are discharged from hospitals may benefit from the use of RPM technology to monitor significant chronic diseases like diabetes, hypertension or congestive heart failure, and especially to avoid a recurrence of an issue that would require readmission. 
Passive activity monitoring assists with safety and wellbeing. The Covid-19 pandemic boosted family interest in the use of technology to help older and frailer family members stay safer (and longer) in their own homes. That included a range of passive activity monitoring technologies from sensors to smart door locks to voice-enabled offerings and more. 
Active Remote Patient Monitoring can help patients and make providers more effective. The Covid-19 pandemic increased the use of Remote Patient Monitoring (RPM) technology, which aggregates patient data such as vital signs, interprets it and provides it to the healthcare team, often a nurse. Connecting with the patient, obtaining their vitals, noting exceptions and issues, and providing feedback and guidance to them is key to helping patients manage their post discharge recovery, their chronic conditions, or note the early signs of health problems that could be mitigated before becoming a crisis.  Today, Bluetooth connectivity to mobile devices like smartphones enables data from blood pressure cuffs, weight scales, and blood glucose monitors to be transmitted to providers' systems. 
Prescribed RPM can be reimbursed via CMS provided billable codes.  RPM gained big momentum during 2020. One result was the addition of new reimbursement codes for RPM, enabling reimbursement beyond just the clinical staff to include oversight of provided information -- vital signs, such as heart rate, blood pressure, blood glucose, weight, and other physiological statistics. The billing codes include:
CPT code 99453: "Remote monitoring of physiologic parameter(s) (e.g., weight, blood pressure, pulse oximetry, respiratory flow rate), initial; setup and patient education on use of equipment."

CPT code 99454: "Remote monitoring of physiologic parameter(s) (e.g., weight, blood pressure, pulse oximetry, respiratory flow rate), initial; device(s) supply with daily recording(s) or programmed alert(s) transmission, each 30 days."

CPT code 99457: "Remote physiologic monitoring treatment management services, 20 minutes or more of clinical staff/physician/other qualified health care professional time in a calendar month requiring interactive communication with the patient/caregiver during the month."
But home care agencies can offer private pay RPM services. According to Home Care Magazine, some agencies have already implemented billing private-pay clients for remote patient monitoring. As a value-add, agencies providing private-pay services, clients (or their families) can purchase monitoring services as an add-on to regular homecare or home health services.
How is RPM delivered? These services can be delivered through technology bundles (devices, software) from a growing number of technology vendors. For example, VRI Cares is an example of a technology provider in which an individual can take their own vital signs (or be assisted by a home care professional) that are sent to the VRI clinical team for reading and determining if follow-up is needed. Essence SmartCare's VitalOn offering performs a similar function.
How effective is RPM? Better outcomes have been attributed to the use of RPM. Studies vary in their conclusions about the effectiveness of RPM, with some evidence showing that it can reduce admissions, length of stay and visits to emergency room.   its impact on outcomes needs to be combined with behavioral coaching.  Another study indicated that it depends on the age of the patient – only improving outcomes in those aged 55+.  However, during the Covid-19 pandemic, RPM was clearly one of the tactics used during Covid-19 to continue to treat home-bound patients remotely and help avoid trips to the hospital.
Passive: Remote monitoring of activity
Multiple terms are used to describe passive monitoring. Sensor-based home monitoring, IoT home monitoring, passive monitoring are often interchangeably used as terms for placement of devices in and around the home. These devices may include, for example, wearable wrist bands, motion or bed sensors, smart cameras, smart locks, or wall-mounted radar-based units to detect motion.  Configured with a set of responders as part of a service, they can be very useful in maintaining the ability of older adults with limited mobility to remain in their homes. 
Care recipients with mobility limitations or safety risks benefit most.   Remote monitoring technology and services can mitigate issues encountered after the worker leaves for the day. Especially useful in the care of older adults living alone, these passive monitoring technologies can detect when a person is (or isn't) up and about, for example, detecting entry but no exit from a bathroom. Fall detection technology worn on the wrist (or as a pendant) can notify if an individual falls and contact a designated responder. Smart cameras can alert if a person is approaching the door, and a smart door lock can enable a person to identify who is at the door and open it without getting up.  
Remote monitoring can be a service offering for home care.   The agency could purchase the device at a discount and resell it to the family, making themselves the designated alert recipient. Vayyar Home is one example of a wall-mounted passive monitoring system that has no monthly fee associated.  This means that it could be purchased by families and configured to notify a family member or a home care agency's designated individual responsible for that older adult.  Alternatively, BestBuy's Lively Wearable is paired with a call center to respond. In either of these cases, the device notifies based on setup – and someone needs to be available 24x7 to respond if needed. A new voice-activated entrant, Aloe Care, is being marketed to private home care agencies in partnership with the Home Care Association of America, and includes monitoring of air quality and temperature.
Who pays? Most insurance companies do not cover use of passive sensors in the home.  Family members or the seniors are responsible for the cost, which can be a fixed amount for a device, or a subscription amount for the monitoring service, which usually means that a 24x7 response center is available to respond as appropriate.
Who installs? These devices can be installed by the family or older adult as a 'Do it Yourself' alternative, but the likely installer will be a home security company who is the reseller, as the example of Alarm.com or ADT Home Security, which includes door alarms for wander management and individuals with dementia.   
What role does home care play – if any? Home care teams can play the role of notified responder (along with family, as appropriate) in the event that one of the alerts is triggered by motion or activity when the care worker has left for the day.  Or if a home security company is engaged, they could be the responder with the home care agency of the care recipient also notified. And finally, the home care agency could resell this technology and negotiate the responder identify and roles with the buying care recipient family.
Given the current staffing gap times, families will likely pay.  Properly educating families on the benefits, including those tested by the home care provider, can result in families paying for passive remote monitoring technologies.