You are here
Consider Amazon's role in the caregiving and older adult market
Wed, 11/18/2020 - 09:16 -

Laurie Orlov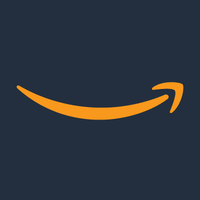 It's already been a big year for new Amazon offerings that could benefit older people.   This month's most obvious change was the introduction of Amazon Care Hub, an Alexa app that can be used to help monitor potentially isolated older adults.  But they also have done more work on Amazon Hospitality in partnership with K4Connect (which has rolled out 10,000 Alexa devices to senior living communities).  One might well argue that Amazon has and will continue to have a major impact on the quality of life for older adults (assuming senior privacy concerns and technology barriers to adoption are overcome – more on that another time):
Offered low-price Voice First devices.  By 2018, it was obvious that this was a breakthrough for seniors, ending the tech requirement to tap, touch, pinch, swipe, zoom…and curse at computers and smartphones. Today we are starting to take it for granted – that we can speak to devices and they will answer, even in cars, and that they make the experience relatively enjoyable.  There were undoubtedly other ways to speak to technology six years ago when the Echo was introduced.  But reading that complaint in the 2014 GeekWire article today ("I wish it could tell me about wind and windchill"), one has to laugh.  If they only knew what was ahead. 
Created the Echo Show – with its remarkable senior-friendly user interface.  The Echo product line itself a breakthrough user interface. Then in 2017, they introduced the Echo Show, adding a library of access points (today, in the kitchen with the Food Network, tomorrow what?) with its text display of large type as the default.  Hmmm.  Might those with declining eyesight would like to see answers to questions in a font they could actually read? 
Helped senior-focused groups find ways to voice to combat social isolation.  In 2018, AARP Foundation began to pilot the Echo devices, including the inexpensive Echo Dot, in low income housing settings.  In 2019, they received a grant to proceed with the same effort in Colorado. That has been extended nationwide. And today you can see AARP's focus with its website AARP Voice.
Launched Care Hub in 2020 – an app that may be yet another beginning.  Seeing growth in the use of Alexa devices among older adults, in September 2020, Amazon launched Care Hub, an app for adult children to 'check in' (sort of) unobtrusively. Did Mom ask to have some music played on the show – she must be in the kitchen. What about a call for help without a wearable? That could work with appropriate configuration of responders.  Lots of pre-work and setup required for this, but motivated family could make it useful. By the way, Care Hub is also a category now on the Amazon site, with many health-related items.
Answering questions about healthcare.  Amazon moved forward in 2018 with HIPAA-compliant tech in healthcare. This past year, the firm added 80,000 health-related terms to help answer consumer questions ("How many aspirins should you take for a headache?") It is not unreasonable that we will someday be able to ask questions about our own specific health issues, documented in our actual health record.  And this week, it extended its reach into prescription drugs, built on its PillPack acquisition, to create Amazon Pharmacy.