You are here
Consider tech adoption trends to contemplate what might be next
Thu, 06/04/2020 - 19:21 -

Laurie Orlov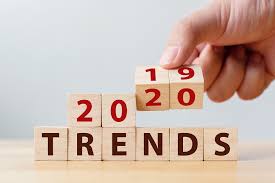 Will results change when older adults are surveyed later this year? So we know that 'remote care' and 'caring' in its various forms, including telehealth, seem to be heating up as a priority, whether for senior living organizations, families, healthcare provider organizations.  It's putting more emphasis on the need for home healthcare and home care, especially in times in which the care workers hesitate to enter a home and which families are locked down and not visiting.  Here is where we were on technology adoption at the start of the pandemic, and the wave of telehealth interest heated up.  As one tech company told me, a one-year-pipeline compressed into a month of demand.  And a plethora of companies raised their hands to offer their engagement technology for free.  So if this is the baseline of adoption, what's next when the surveys come around again?
Health-related technology adoption. Is telehealth done, long live healthcare?  McKinsey consumer sentiments research indicates 35% of home healthcare visits post-COVID could become virtual visits, using remote care technologies that will be HIPAA compliant, noting that three-fourths of consumers surveyed are interested.   In addition, telehealth visits scaled 175 times the pre-COVID volume, no doubt due to the obvious – people could not go to the doctors' office and for older adults, Medicare began to reimburse telehealth at the same rate as in-person.  The latter is likely to be a genie that will not go back into the bottle, as an interview with CMS' Seema Verma indicates.
Caregiving Technology Adoption.  The adoption of technology among caregivers is surprising low, per this 2020 Caregiving in the US online survey of 1392 caregivers collected in 2019 and puzzlingly low compared to the 10-year-old survey from 2009. Technologies surveyed included: tracking a care recipient's finances or personal health records; use of assistive devices; electronic lists or spreadsheets to track activities; or checking in on a care recipient using a remote monitoring app or video.  Only 53% of responders had 'used any of these' – and the percentage using technology to track care recipient finances (35%) or health records (30%) was quite low. As for searching online, "caregivers most commonly go online to find more actual, hands-on help: searching for services, aides, facilities, or other help (32 percent)."  This is especially puzzling. If they are not going online, what do the rest do to find help?
Technology Adoption – Pew Research.  Their latest surveys about smartphone and broadband, as with the Caregiver study, were completed in 2019. Pew's smartphone ownership for the 65+ was at 53%, though ownership of a cellphone for that group was at 91%.  That number is likely to jump up the next time the survey is done, if only because stores primarily display smartphones, and mostly iPhones.  BestBuy is the store exception to that rule as the parent company of GreatCall, with its smartphone, which from a price point and easy-to-read screen, is a deal compared to an iPhone. As for broadband adoption, 73% of the 65+ in the last survey in 2019 were broadband users, though likely fewer in the upper age decades.
Technology Adoption -- AARP. The AARP Research survey of older adults was completed in 2019, published in early 2020 as well and found a larger percentage in the older age (age 70+, good for them!) ranges using technology. Their 776-person sample of those aged 70+ showed 62% owning smartphones, and smaller percentages with tablets (40%), with fewer than 20% having any of smart homes or wearables or home assistants.