You are here
Considering medication packaging and dispensing during Covid-19
Mon, 07/13/2020 - 17:27 -

Laurie Orlov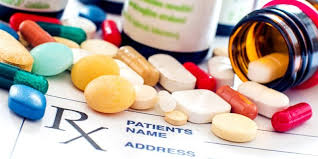 During Covid-19, do older adults take their prescribed meds?  Not necessarily. Medication non-adherence has long been a topic of concern, with the cost of poor adherence amounting to $177 billion each year, 50% of treatment failures, and as many as 25,000 deaths. And according to the Pharmacy Times, Covid-19 has made a problematic situation much worse.  Some pharmacy experts express concern about the pandemic's side effects of isolation, job loss/loss income, medication costs, missed or unavailable doctor's appointments, or issues with package delivery.  And the CDC has expressed concern about risks and modified procedures for older adults and pick-up of prescriptions in pharmacies.
The CDC failed to mention technology.  The use of automated pill packaging and pre-filling at the pharmacy for patients to help them with compliance, especially during Covid-19. It seems reasonable that a device correctly pre-loaded with doses either at the pharmacy, by a home health worker or a nurse in senior living would improve accuracy of dosages.  And it also seems reasonable that a device that alerts about upcoming or missed doses would improve compliance.    So what are some of the dispensing alternatives on the market be pre-loaded at the pharmacy and delivered to the user without having to leave the house?  Here are five, in alphabetical order with content from vendors:
Hero Health. "From simple to the most complex, Hero remembers your daily pill regimen and dispenses multiple medications (up to 10 different kinds) multiple times a day to fit your custom prescription schedule. Hero can store up to a 90-day supply depending on the pill size. With HeroFill, the pharmacy automatically fills prescriptions that the device is tracking, and the system notifies when a new prescription is needed." Learn more at HeroHealth.
MediPense RxPense.  "RxPense self-programs up to 2 weeks' scheduled doses and ensures only the right senior can take the right medications at the right time. User authentication includes voice biometrics, pins codes, RFID and passwords. Programmable alerts, extensive remote monitoring of one or thousands with a simple, polished HIPAA-compliant portal. RxPense is a fully connected, IoT home health hub for today's aging population. Physicians, caregivers and health care provides can view a complete picture of the monitored senior. Medication history, health data, prescriptions, vital signs and consumption all presented in one, easy to view, portal page." Learn more at MediPense.
MedMinder Pharmacy.  "MedMinder delivers the patient's medication to their door, in pre-organized daily trays for the entire month. The tray slides directly into the smart pill dispenser which unlocks only one capsule of medications at the prescribed time. If the user doesn't take the medication even after receiving alerts, a family member is notified. With the new MedMinder dispenser, the pharmacist is only one-click away by featuring a full touch screen that allows users to connect with medical professionals and caregivers, view information about their medication, and connect third-party devices such as blood pressure machines, scales, and thermometers via Bluetooth. It also allows for the patient's family to upload photos to the device remotely to help them feel connected from afar." Learn more at MedMinder.
PilloHealth Pharmacy Autoload (PAL).  Built as an add-on to the PilloHealth robotic device, "the PAL tray provides patients with a convenient prefilled pharmacy consumable designed for seamless integration with the Pillo Health device. PAL removes the need for consumers to manually fill Pillo with multiple individual medications and ensures patients are taking the right medication and dosage at the correct time. Once the tray is placed within Pillo, other over-the-counter medications or nutraceuticals may be added to PAL while inside of Pillo using the user-guided filling workflow; Pillo then updates the pharmacy on the added products." Learn more at PilloHealth.
Pillpack. "With PillPack, each month, customers receive a personalized roll of pre-sorted medications, along with a convenient dispenser and any other medications that cannot be placed into packets, like liquids and inhalers. Each shipment includes a medication label that has a picture of each pill and notes on how it should be taken. PillPack uses PharmacyOS, a software platform created entirely in-house, to help manage each customer's medications, coordinate refills and renewals, and make sure each shipment is sent on time, every time. PharmacyOS also enables real-time notifications and and an online dashboard so customers can control their shipments, refills, and copays. Customers can also email, text, or call their PillPack pharmacist any time to ask questions or clarify instructions." Learn more at PillPack.