You are here
A decade later -- Next Generation Response Systems have arrived
Wed, 05/17/2023 - 13:55 -

Laurie Orlov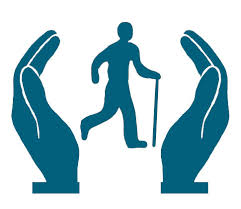 The more things change in the PERS/medical alert industry… Long ago (10 years, to be exact), a survey report plus future market predictions was published.  From website review, the cash cow world of medical alert devices and recurring revenue appears from the outside to be largely unchanged. On the LifeAlert website, the woman is still falling and can't get up. Medical Guardian also informs that every 11 seconds, 1 in 4 Americans aged 65+ experience a fall-related injury. The National Council on Aging site, NCOA features medical alert vendor comparisons in which the vendor earns a commission if purchased through the site. Vendors still claim a that market penetration is still low, that only 8% of seniors believe they need such a device, a helpful persuasion tactic to motivate security dealers and retailers.
The status in 2013 was bleak in terms of functionality.  Prices were high, functionality was low. Data from devices was captured, but not used. Devices lacked personalization, either about the older adult or the information needs and roles of caregivers. The age of purchasers was high – averaging 82, mostly women, and the duration of ownership was short – either from user disinterest ("Why do I have to wear this thing?") or death.
Next generation response systems were described…in 2013.  And yet in the 2013 report, Next Generation Response Systems, the future was visible. The next generation response device and service would be personalized and encompass wellness monitoring and visibility to status for caregivers. These future systems would offer vital signs monitoring and be integrated with health applications – and even health systems. They would track patterns with yet-to-be-named machine learning, and useful and predictive analytics would be delivered to designated responders. 
Today the next generation of response systems has arrived and then some. The wearables improved and so did cameras and room sensing. Along came wrist-worn fitness devices like Fitbits and Apple Watches, which by 2018 had introduced Fall Detection for older adults linked to profiles in Apple Health.  Then apps supported by FallCall Solutions – now also on Android devices, included the severity level of the fall as well as integration to a response center. Also by 2018, voice first technology presented a major user interface breakthrough for older adults. And by 2022, multiple wall-mounted, room-based fall detection devices were available in smart homes, accessible by voice. This was quickly followed by Wi-Fi enabled fall detection and the broad adoption of smartphones by older adults. And then came machine learning and AI, built into wearables, accessed via wall-mounted devices, and now percolating through patient notes and other healthcare apps, maybe soon into AI interactions with MDs.  Are we there yet? Is all of this good enough? As of 2023 and looking ahead 10 years, imagine the Next Generation Response Systems.