You are here
Digital literacy -- the required and moving target for older adults
Wed, 09/21/2022 - 12:54 -

Laurie Orlov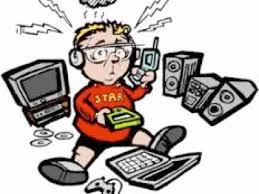 Digital literacy – what is it? The term "Digital literacy" has been defined by the American Library Association task force as "the ability to use information and communication technologies to find, evaluate, create, and communicate information, requiring both cognitive and technical skills." Their definition of its importance began in the context of children and libraries. But its importance at every age, especially for older adults. Note that 25% of the 65+ population is not online. Yet for them, digital literacy is even more critical – when you consider how much useful information is available from or about our healthcare providers and related services. Consider the CDC definition of health literacy for individuals – "find, understand, and use information and services to inform health-related decisions and actions for themselves and others." These capabilities are nearly entirely dependent on digital literacy – the ability to find and use information. Yet a new study just published noted that 91% of baby boomers felt overwhelmed by technology, with computers being the most daunting device.
How much should we worry about digital literacy or its absence? The benefits of digital literacy applied to health seem self-evident. Digital literacy is an enabler for job searches, social connections, community involvement and much more.  However, the degree of adeptness of older adults may vary depending on the degree of individual motivation and interest, combined with availability of affordable devices and resources for connectivity, training and support. However, the pace of technology change is accelerating, and today's environment is ever more fragmented by multiple and competing technology vendors, each with an incentive to market proprietary technology, despite standards efforts underway.
What has – or hasn't – changed in maintaining digital literacy? The user interface in the past was cumbersome and slow, and it required significant motivation and training depth, only available to the most determined end users. Today the situation is different. The user interface on smartphones and tablets has become more intuitive and voice-enabled – reducing the skill required to access technology. Despite that difference, users are still pushed by their devices and software to accept new device variants and software versions, whether they want them or not. 'You must take that upgrade, now!" As we all have seen, that can create a cascading level of problems, software bugs, confusing procedural changes to access phone and Internet services, and the need for scarce telephone or in-person support.
Are users keeping up with the pace of technology 'improvements?' Because the rate of change accelerates, even with the most sophisticated skills, it is becoming difficult for everyone, including older adults, to stay current. But many believe that things will be different with baby boomers, who agree. They will take their current level of technology adeptness with them into their later years. But consider this for a moment. As baby boomer cross into their 80s (beginning in 2026), tech innovation doesn't stand still. Despite their current tech literacy combined with the accelerating pace of technology change, the future will have many unknowns. Notice the new roles of AI, robotics, and virtual reality as analogues for the future. Here's betting that today's younger adults and baby boomers will be just as puzzled by new technology in their 80s as today's 80+ population.