You are here
Flip phones make no sense for older adults
Wed, 07/21/2021 - 13:56 -

Laurie Orlov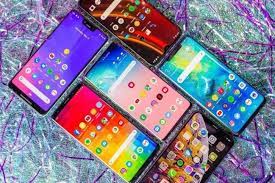 Consider AARP's list of flip and smart phones. AARP just published a puzzling guide article about smartphones targeted to older adults.  Note the article and the commentary that accompanied it – (and don't get distracted by the paragraph explaining megapixels).  You may be struck by multiple aspects of this article – in addition to the phone makers you haven't heard of. The IDC VP refers to older adults as senior citizens, for one, the T-Mobile exec lumping older adults into 55+ segment in a sweeping generalization of being 'value conscious.'   Okay, enough being snippy.
Consider the similarity in price between some smartphones and flip phones.  Stay with the article for a bit and consider: the Samsung Galaxy A32 5G, at $282 and Kyocera Dura XV at $240.  Then you look around and see that the Kyocera phone is a rugged, 'military grade' flip phone.  Do older adults, no matter the age, need a  device that is a military grade product, that is waterproof, dustproof, a global-ready feature phone?  Is this phone really for older adults who are afraid of smartphones? 
Why smart phone interfaces need some design thinking. GreatCall, now part of BestBuy, figured this out years ago with the Jitterbug and now Lively simplification and branding.  Simple is quite feasible for a smart phone (see Samsung Easy Mode) – and requires a few minutes of customization and settings, easily done in a store or on the phone.  You only want email, texting, FaceTime and a non-tracking browser that enables you to see the text of an online news story?  You need a smartphone. You want to talk to software with your voice?  Google Assistant is a good start. But putting it on a flip phone is like attaching a car engine to a bicycle.
There are 54 million people aged 65+.  Boomers are turning 65 at a rate of 10,000 per day until 2030.  They have all the money.  They want a phone that is easy to hold and somewhat navigable for search, directions, FaceTime, YouTube, shopping, and socializing. A smartphone is an overly complicated device, time consuming to set up, keeping online advice sites in business, with overly sensitive touch screens that quickly take on a life of their own. These days, the first thing sales reps, family members, service providers and helpful grandchildren should do is examine the Accessibility features of iPhones and Android phones before getting started – and before sneaking away with the flip phone.