You are here
Do we really want Amazon to win at everything?
Sun, 12/10/2017 - 09:22 -

Laurie Orlov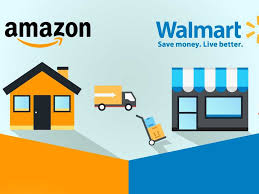 It is the time of convenience – and of non-stop hacking into everything.   Consider these 41 hacks (through October 2017!) in health care.  And these 791 in banking (through July, 2017!). And then there's Equifax – 143 million accounts, established presumably to protect, not misuse, your social security data.  And what's the worst that can happen? Identity theft – costing consumers $16 billion in 2016.   Yet consumers trust Amazon, sellers not so much.  And they trust both Amazon and Walmart as possible providers of drone deliveries, with only 41 percent concerned about air traffic safety – presumably fear of too many drones in the air – as their hot food is delivered.  But the drone, presumably would drop off the food outside the home. And Amazon has filed patents on drone delivery. What's next?  Deliveries inside the home? Uh, yes. As with self-driving cars, media hype combined with consumer naiveté are, as always, regrettable enablers.
When is a house not a home – when it is taken over by remote devices.   Okay, maybe we don't live in a building with a doorman to store packages; we don't have a locked mailroom and no space for an outdoor locked box on the porch.  And we don't have a barking dog – and we live in the suburbs. So given all that, some trusting people may sign up for Amazon Key, where a background checked delivery person has the ability to unlock the door and put the package inside. Not a chance. Read the Post article (for multiple issues) and note if there is damage to your property, you can't even sue them.  Note that consumers have been surveyed again and again – they don't want their home to become too smart. Carefully consider the reasons not to sign up – and don't.
Never say 'Find me an XYZ' product. So you know that before home delivery (in whatever form), Amazon is all about shopping. By whatever method you want, in store, by drone, delivered with a key, at home. Maybe you have stood near or own an Amazon Echo. And you know that in addition to its charm at playing music and setting timers and turning the lights on or off, it is a shopping device that wants to get to know you and enable you to find and buy – even when the command is coming from a TV show.   One day you ask it a question about a device with the phrase, 'Find me a 'Your-product-here' (and it can be bought from your account and shipped). Would you like to buy it?  Say no, and don't mumble. 
Is there a problem with such convenience?   For starters, knowing so much about you may not be in your interest.  Moreover, such convenience begs for competition. But who has the reach to compete with Amazon ($136 billion in revenue in 2016 and average shopper age is 37)? Walmart wants to – and has an edge in some ways. Consider Walmart's recent business performance ($482 billion in revenue in 2016).  Note that 90% of people in the US live within 10 miles of one of 5000 Walmart stores (average shopper age of 50), so buying online and picking up is feasible and maybe desirable for some products – a lawn mower or power washer, for example.  And Walmart.com is doing deals with department stores like Lord & Taylor to carry its brands. Independent bookstores survived Amazon.  And grocery stores seem likely to survive.