You are here
Eight Intriguing Offerings from the 2019 Voice Summit
Tue, 07/30/2019 - 13:06 -

Laurie Orlov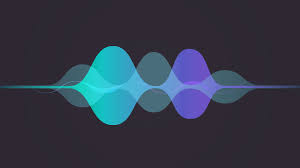 The Voice Summit, like Voice First itself, is still in its early years.  The second annual event was last week – and you would think incorrectly that at least one writer from a national news media outlet would have written about it by now, especially with 5000 attendees, sponsorships from Amazon and Google, 150 exhibitors, and numerous awards.  One of those which went to UnaliWear for Best IoT Device, a firm we have long tracked in the aging tech market, but given the rise of smart watches, the market transcends that segment. Another (healthcare award went to Suki, a voice notes offering for doctors that "has demonstrated up to 70% reduction in time spent entering notes." 
Maybe fix a few things. Next year's event will no doubt add links to the winners' websites, and categories (and placements) could be less random, perhaps with (or only with) case studies demonstrated by deploying organizations. Even better, the new vendors could also have more descriptive websites. Here are six (in addition to UnaliWear and Suki) that caught my eye:
Behavioral Signals.  "Behavioral Signals: Behavioral Signals develops technology to analyze human behavior from voice-data. Using their flagship product, Oliver API, for emotions and behavior recognition, enterprises can track emotions and behaviors in conversations and get a complete view of related key performance indicators. Their award-winning emotion recognition and behavioral prediction analytics technology utilize cognitive modeling and advanced machine learning algorithms to provide enriched conversational insights for interaction with voice assistants, chatbots, robotic virtual assistants, social healthcare robotics and mobile voice assistants." Learn more at Behavioral Signals.
Bond.Ai.  "BOND.AI, links financial institutions with what he refers to as their "empathy engine" - conversational AI technology through either voice or text that helps create a human-centric approach to banking. The tool is supposed to help banks and lenders better market appropriate services to potential customers and nudging consumers to improve their financial health." Learn more at Bond.Ai.
Speak2Software.  "Speak2 provides a senior-care focused solution that leverages voice command, smart technology and cloud. By enabling seniors to make requests to their caregivers via voice and introducing the many features of voice/smart speaker technology, we enrich the well-being of the senior community.  We improve care, lower costs, and help prevent the leading cause of both fatal and nonfatal injuries for people aged 65+, falls (ncoa.org). We deliver a full-service solution to customers in the assisted living, nursing care and home care space that provide a vast array of benefits to their residents."  Learn more at Speak2Software.
SurveyLine. "Surveys by Voice is the only survey platform designed specifically for VOICE. Similar to Survey Monkey, SurveyLine allows any organization to quickly and easily create a survey, poll, or set of feedback questions, and then instantly have the survey be taken BY VOICE -- using Alexa, Google Assistant, or via any mobile app using the SurveyLine SDK for iOS and Android." Learn more at SurveysByVoice.
Witlingo Voice First for Healthcare. "Witlingo builds products and solutions that simplify how companies and organizations of all sizes to deliver Voice First experiences, such as Amazon Alexa skills and Google Assistant actions, quickly, easily and with minimal costs. At the conference, an Alexa skill enables patients to get answers from Alexa, in their doctors' voice, after going through a surgery." Learn a bit more at Witlingo.
WooHoo from SmartBeings. "SmartBeings, Inc., a Silicon Valley based IoT-focused company, has developed the world's first AI-embedded, interactive and affordable solution to orchestrating multiple smart devices. Featuring a 360 degree camera, and full video integration and intuitive, easy-to-use software, WooHoo enables users to manage all connected home devices from any location. WooHoo's natural language processing capability enables the device to understand the user, as if talking to another person. Through the product's AI interactive smart home hub with facial recognition and voice control, smart living is now both easy and affordable." Learn a bit more at SmartBeings.Ai or Silicon Valley Review.