You are here
Falling short on solving the care crisis, now and in the future
Thu, 06/16/2022 - 11:43 -

Laurie Orlov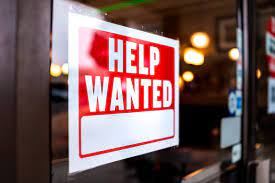 A well-known consulting firm assesses the growing care gap. Boston Consulting Group analyzed the care crisis recently asserts that the lack of paid or unpaid care workers to provide care of children or aging parents may prevent them from filling unfilled jobs, noting the 99 million people today who are not in the workforce. y do an interesting analysis built around the premise that some people who could work do not because of care responsibilities. The conclusion -- the one hand, quality affordable care could be subsidized so that more would want to do the work, filling the unfilled care jobs (day care, elder care). And family members could thus remain in jobs that they would otherwise abandon to provide care. Okay, hard to argue with this macro view, but there are some key points missing. Take a look at Exhibit One in the document which asserts that nearly 50 million people, aged 18-64, could become part of the care labor force, particularly those that have children and remain at home to care for them. Really?
 Shine more light on the larger problem. First look at the job profiles in the Bureau of Labor Statistics and examine the median pay of $29,430/per year. It is true that job openings are expected to increase 33% by 2030. But the BCG assertion that people aged 18-64 are the prospective labor pool is doubtful – in home care the median age is 46, not likely to have small children at home, for one thing. PHI published an analysis of this direct care workforce, including its projected growth based the growth in the aging population. And comparing day care work to elder care work is disingenuous – these jobs and job candidates are completely different, based on the profiles of the care recipient and daily tasks – just read the day care job description (median age 38) and elder care job description. The chances that both categories will draw from the same labor pool seem unlikely. The PHI analysis also looks at the demographics of aides who work in nursing homes, residential care (aka senior living) and home care – noting the biggest labor growth projection (and likely shortfall) in home care aides.
What role (if any) does technology play in dealing with shortages? Well, as Jane Sarasohn-Kahn's blog notes, it's a given that robots won't save us in the near (by 2030) term. But some tech here and there in the care process could be useful. Some examples: Seth Sternberg's Honor CEO claims there is no worker shortage if home care organizations understand worker needs better so that they will like and stay on the job – decent pay, decent hours, respect as professionals. And in general, the care industries (home care, senior living, nursing homes) have not focused on developing the workforce beyond filling the current jobs, and one with typically high turnover.   John Reinhart believes that benefits and online training (combined with a rarely described career path) is the way to onboard and grow the comparable licensed nurse's aide workforce, key to the function of long-term care facilities, suggesting that home care aides can take online training programs and advance to become home health aides, a higher paying job than home care.
Tech in the home – can it help, even a little? Many innovations are in the market today to help families and care professionals care more effectively for older adults. These various offerings can minimize staff effort in senior living, provide monitoring of individuals alone in their own home, help monitor and manage chronic conditions at home, detect worrisome activity changes. Consider AI technology to help more efficient use of staff (like Caspar.ai in senior living), Alexa Together (for remote monitoring in the home) or SafelyYou for fall prevention, AI platforms for care like CarePredict, safety-focused offerings Constant Companion, Aloe Care, social isolation offerings like ElliQ or engagement offerings from iN2L. Some are relatively new entrants attempting to make care more effective and efficient in the home or in senior living, improve safety, provide engagement, or reduce social isolation of older adults in their homes. Even taken together, these offerings are unlikely to mitigate the demand for care workers in the near term. But before 2030, some technology entrepreneurs will figure out ways to better meet the need.