You are here
Ideas from White House's Technology to Support Aging Adults
Wed, 03/13/2019 - 14:18 -

Laurie Orlov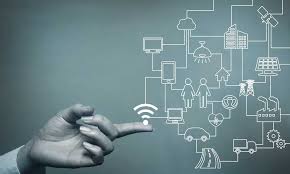 Technology and aging R&D – who knew about this task force?  Maybe you were also surprised to see this government report posted last week -- Emerging Technologies to Support an Aging Population.  Of course the aging of the baby boomers (oldest are age 73) is on the minds of lots of businesses and government groups, for various reasons.  Some see a market opportunity in services (home care, home health care, home remodeling).  Some see product sale growth of items (like DME equipment) for an aging population.  Some see housing opportunities or changes to make age-friendlier communities, and some see looming health costs associated with the 50 million individuals now aged 65+. It was a surprise, though, to see this White House report last week, and even more of a surprise to read what's in it.
The report takes a broad view of enabling older adults to live independently.   The report, for the most part, was not a rehash of other recommendations – even when the sections sounded similar, they veered off into innovation concepts that are not currently available.  No doubt others will inspect this report for ideas about entrepreneurial opportunity.  Here are a selected few areas that are not generally discussed in forums about tech for aging – future blog posts will explore this material further -- here's hoping that prospective inventors, providers of existing solutions for older adults will read the whole report to find more suggestions.  
Hygiene – including oral health.  Some talk about smart toothbrushes or shower nozzles – but not in the context of caregivers and older adults. For example, imagine for the 46% of women aged 75+ who live alone, a personalized shower, reminding caregivers about behavioral change or the presence of bacteria on frequently handled devices.  Imagine systems that support personalized dental regimen based on mouth biology – and imagine notification to others that hygiene problems were beginning – before the loss of teeth.
Financial security and preventing financial exploitation. Understanding the relationship between existing measures of financial function with other function – computer use, driving, cell phone use, and mobility to predict decline in financial capacity – and before assets were lost.
Hearing – improving assistance in all environments. Advances are already underway to improve the self-service capabilities for testing hearing, but not to simulate restaurant noise or demonstrate how their specific loss degrades clarity in those environments. And what about linking hearables to reminders of names via face recognition, with health alerts synced to fitness monitors – helping to prevent social isolation and health decline.
In-home rehabilitation. Further explore the use of virtual reality and gaming for use by older adults to improve gait following a stroke. Use smart-home technologies to monitor for improvement, prediction of disability or prevention of functional decline – before an individual falls and is re-hospitalized
User adoption.  Note that "continual learning and adjustment to technology services and updates is a barrier to using rapidly changing technology. New technology should be able to leverage existing platforms that older adults are already familiar with to ease the transition."  
[For those who receive this blog post in email, please look on the website Aging in Place Technology Watch for this and other useful information.]