You are here
CENSUS DATA: Finding caregivers (family or paid) is harder than ever
Tue, 01/18/2022 - 18:18 -

Laurie Orlov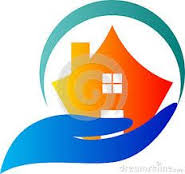 Family caregivers cannot provide enough care for a growing population of the 80+. You may remember. AARP Public Policy research in 2013 revealed a future crisis in availability of people to care for an aging population ("You take care of Mom, but who will take care of you?"). The report indicated that the Caregiver Support Ratio (CSR), the number of potential caregivers aged 45-64 compared to the population of individuals aged 80+, was going to significantly worsen. The projections showed that it would move from a ratio of 7 to 1 (using 2010 census data) down to 4 to 1 by 2030. That was worrisome, long before the term solo agers was coined. A 2015 blog post examined census data by county (Stranded by Geography) and identified retirement destinations that had the worst ratios at that time. And in 2017, analysis was published showing the ratio of population aged 80+ to care workers, calling it the Paid Caregiver Support Ratio, or pCSR. 
Families fill in care gaps, but it's not enough.  Moving forward, the Updated Caregiver Support Ratio (CSR) for 2019 shows county data, with large 80+ populations and related availability of people aged 45-64 (See attached - Caregiver Support Ratio by County).  And in 2020 (pre-Covid), AARP and the National Alliance for Caregiving survey showed that nearly 1 in 5 Americans provided care to a family member with health or functional needs. Many of these caregivers destroyed their own health and wellbeing by doing so. Then things got worse. Covid-19 fear caused families to pull many of the elderly out of senior living to live at home, avoiding the virus as much as possible. But when those older adults abandoned nursing homes and assisted living, the demand for home care workers grew sharply – and now the need is nearly untenable, forcing family members to stay home from jobs, putting agencies into near-constant shortages and turning away business, competing against job openings in similarly paid areas like retail and hospitality.
The paid caregiver support ratio (pCSR) reveals the gap by today's census locations. The most recent census data, the American Community Survey (ACS), provides Metropolitan Statistical Areas (MSAs) that are more useful than county data. Workers may travel from their homes across these areas (for example) from Oakland to San Francisco, or from New York City to New Jersey to obtain paid work. And it is highly unlikely that the worker who serves The Villages in Florida actually lives near their care recipients. These MSAs reveal counts of population, median age, numbers of paid home care workers (by Bureau of Labor Statistics job code) and numbers of individuals aged 80+. (See attached – Paid Caregivers by MSA).
The worst pCSR numbers reveal these recruiting hot spots. The 80+ population in the greater New York-New Jersey area records 812,021 individuals age 80+, with a care ratio of 145 seniors to 1 paid worker. Next up, Sarasota-Bradenton in Florida, with 104 seniors to one paid worker. Now over to the Villages – where 12% of the population is aged 80+ (16,386 people), and their care needs can only be met by the available 710 paid care workers. It's nice to think about the 80+ population as healthy and capable. But that is not reality. A sizable number have dementia. Those with chronic diseases have a higher incidence of disability in activities of daily living (ADLs). Thirty-one percent have travel-limiting disabilities. So how will the paid caregiver gap be closed as the baby boomers age into the 80+ age range, only four years away from the oldest baby boomer, now 76? And what role (if any) does technology play in helping to close or manage this gap?
[See newly updated 2022 Market Overview Technology for Aging and new report, Beyond DIY: The Future of Smart Homes and Older Adults]