You are here
Five 2023 innovations to benefit older adults and their care providers
Wed, 09/20/2023 - 11:40 -

Laurie Orlov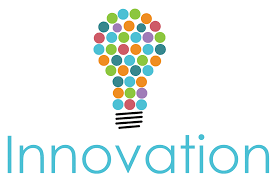 Older adults and caregivers are served by a number of offerings and events. And CES 2024 is still more than 3 months away.  Events are ahead like Aging 2.0 Optimize in September in Lousiville, LeadingAge's Annual Meeting in November in Chicago, and the What's Next Longevity Innovation Summit in December in Washington.  Each of these will no doubt feature startups of services and technologies, many incorporating AI) in multiple areas.   In the meantime, here are five recently announced innovations and services for the older adult marketplace worth checking out:
BloomingHealth.  Blooming Health's user-friendly platform addresses the vital needs of older adults and the family caregiver population, including wellness check-ins and needs detection around nutrition access, transportation and mobility, emergency preparedness, and follow-ups on the outcome of services provided to thousands of individuals every day. The platform is utilizing AI, automation, and advanced data analytics that sit on top of the telecom infrastructures to engage older adults, detect needs, and facilitate service delivery in a personalized and proactive process. Learn more.
Genie. Genie's artificial intelligence (AI) can determine the intent of an incoming call, and uses that knowledge to protect you from anything harmful or disruptive. All calls are recorded in the log, so you'll never miss a thing, If callers are not contacts, but not necessarily nuisance calls, Genie talks to them and either blocks, or passes the call to you, along with their name and reason for calling.  Learn more at Lifesgenie.com.
SkyPoint Cloud AI Platform for Senior Living.  SkyPoint Cloud proudly launches the senior living industry's first Enterprise AI SaaS product focused on enabling organizations to leverage generative AI to optimize efficiency and productivity. SkyPoint AI intends to elevate the standard of care provided in senior living facilities, enhance operational efficiency, and improve staff satisfaction by eliminating mundane repetitive tasks. SkyPoint's generative AI platform enables senior living operators and staff to "chat with their data" grounded in context. Learn more.
Together-AI Health. Together is an AI-driven health assistant designed to make health management seamless for aging Americans and their caregivers. With its revolutionary interface that requires no typing or data entry, Together combines vital measurements, medication management, appointment scheduling, and now, mental health detection, all in one platform. Learn more.
Linkage Launch. Link-age Launch will connect providers, payors, policy makers, and strategic partners from across the healthcare continuum to design, build, and launch solutions to address today's most significant challenges in healthcare. The companies behind Link-age Launch plan to leverage their combined expertise as well as their vast networks to build bridges between the acute and post-acute care sectors to create innovative new programs and services. Learn more.
[See recent report, The Future of AI and Older Adults 2023 and watch for the Q4 upcoming report, The Future of AI and Care Work.]