You are here
Five Dementia Care Offerings in 2023
Wed, 08/02/2023 - 09:17 -

Laurie Orlov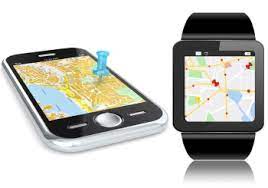 New progress for dementia care.  Home Care Magazine provided details about the just-announced Dementia Care policy changes, called the GUIDE Model, including care coordination services, support and payment to family caregivers to help keep care recipients out of nursing homes, as well as obtain respite help.  This is an 8-year program, and a part of the CMS Innovation initiatives. Notably, the GUIDE Model currently does not note or suggest any of the available technology, including home automation, that could improve dementia care. So in addition to the currently available, here are five new technology offerings or update announcements, information from company websites or news media, that may help in the care of those with dementia:
Amicus Brain. "Our easy-to-use AI advisor apps are available anytime, anywhere, in just about any language as your trusted caregiving partners throughout disease progression. They help you manage dementia care tasks with confidence and privacy, on our secure HIPAA compliant infrastructure. As the needs for care resources change when the disease progresses, our app is there to locate hyperlocal, vetted resources. Get time-saving tips whether you're looking for respite care, an audiologist or a caregiver support group."  Learn more at Amicus Brain.
BoundaryCare. "BoundaryCare is an app for the Apple Watch that promotes caregiver peace of mind and empowers aging-in-place by silently gathering information about safety and wellness and sharing this data with caregivers when necessary. Other highlights include: Detecting falls (and noting the location of the fall), recognizing wandering events (through geo-fencing), monitoring health metrics, such as heart rate, A-fib, oxygen saturation, cardio fitness, sleep tracking, promoting independence, with medication reminders, direct phone calling to and from the watch, and charging reminders."  Learn more at BoundaryCare.
Raz Mobility Phone. "RAZ Mobility is a provider of mobile assistive technology, released a major update to the RAZ Memory Cell Phone that adds video calling capability, and other features, that significantly enhance the device for both seniors and caregivers. The RAZ Memory Cell Phone is designed to help individuals with dementia, mild cognitive impairment, vision loss, hand tremors, and seniors who require a simple experience, stay connected with family and friends. The phone provides a simple experience for seniors, and allows caregivers to control the phone from anywhere in the U.S. or Canada through our remote manage feature and RAZ Care app." Learn more at Raz Mobility.
TaprootElla. "We bring this technology to caregivers through an easy-to-use app. Emulating the approach of behavioral science through a proprietary AI engine that analyzes patient profiles to predict the proper person-centered interventions, Ella decreases problematic episodes, helps avoid unnecessary medications, and reduces costs by preventing and deescalating 'reactive behaviors.' Ella is here to give the best personalized care to your patients. In four simple steps, the AI engine selects the best-suited intervention according to the patient's profile." Learn more at Taprootella.com.
Toch Sleepsense. "Toch Sleepsense a non-wearable bed sensor and sleep tracker that allows caregivers to monitor a senior's safety and quality of sleep in real time. Using high-precision sensors and our algorithm technology, the palm-size device is placed under one wheel or leg of the bed. Toch Sleepsense is uniquely designed to detect body movement and vital signs no matter where the sleeper is positioned. Toch Sleepsense alerts caregivers in real time when a senior is out of bed, has not returned to bed or may be experiencing a health emergency while in bed. Additionally, sleep quality reports and analysis provide never-before available evidence-based information that can be used as input in care and medication planning to improve sleep quality and in turn improve quality of life for seniors." Learn more at Toch Sleepsense.