You are here
Five FinTech Offerings for Older Adults
Wed, 04/17/2019 - 11:23 -

Laurie Orlov
FinTech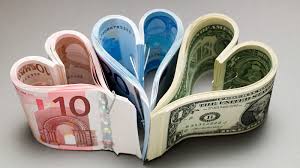 – are these tools for seniors?  Some trendy terminology transformations in recent years, for example Voice First and IoT, refer to tech that is relatively new or recently revived.  FinTech, a concatenation of Financial Technology, may be similar.  The category has been generally described as software "designed to be a threat to, challenge, and eventually usurp entrenched traditional financial services providers with the purpose of being more nimble and serving an underserved segment, or providing faster, better service." The next quote sounds a bit ageist, if likely true: "As for consumers, as with most technology, the younger you are the more likely it will be that you are aware of and can accurately describe what FinTech is." Looking at a list of top FinTech companies, one might laugh at a company called Robinhood. Don't laugh, though. Charmingly named, Robinhood, which offers free stock trades, is worth $5.6 billion and has more accounts today than eTrade.    
FinTech – a market of tech disrupting traditional players.  Smartphone apps dominate the FinTech world and Apple Pay (or its Android cousins) may be the most widely known FinTech tool. Of course, for those who are intent on hairsplitting over definitions, Apple Pay is Techfin – that is, FinTech from a traditional provider, rather than a unicorn – a startup that emerged outside of the traditional tech market. Confused? Don't be surprised if the participants in the overall market (check out that graphic) aren't household names – FinTech has been largely aimed at millennials and generation Z (yup, that is the generation from age 4-24) that spends 10 hours per day with online content.  
FinTech for older adults – tools that matter now. The overall FinTech market has spawned a new 'opportunity' for the cybercrime economy, as if there wasn't already enough opportunity. But guidance is beginning to emerge to help older consumers benefit, helping them to use tools like Apple Pay on smart phones and wrists. In addition, there are a number of FinTech offerings (once probably called financial tools) aimed at helping older adults and families manage money and its related dimensions, likely beyond what their traditional bank or investor can or will do.  Here are five worth noting that provide services to help older adults and families, all information is from the companies themselves:
EverSafe. "We examine your historical financial behavior to establish a personal profile. Then we analyze daily transactions to identify erratic activity. Our proprietary technology applies enhanced analytics to build a personal profile based on your financial history. When irregular activity is detected our personalized alerts make a real difference in identifying potential scams, fraud or financial exploitation." Learn more at EverSafe.
Golden Financial Care. "Each year over 10 million seniors are no longer able to manage their own finances because of diminished capacity.  Older parents can suddenly seem distressed by managing day-to-day finances and taking it on can be overwhelming for adult children.  Golden gives you the tools and resources to guide you in improving your parent's financial health. Our goal is to create the best financial outcomes for parents and children while sustaining a positive trusting atmosphere for families." Learn more at Golden Financial Care.
Pefin. "Pefin offers AI Financial Planning and Advice to clients. We use AI technology to understand your complete financial situation, including your goals - like buying a home, having kids, sending them to college, and retiring in comfort, as well as your current spending patterns, your debt and investments, the economy, markets, social security rules, federal and state taxes and much more. From there, we generate a complete financial summary for you, which includes advice on how to improve your financial life on an ongoing basis, so that you can achieve your goals. Pefin recommends a savings and investment strategy that is completely tailored to you, and offers portfolio management services to ensure that your investments are managed in line with your financial plan." Learn more at Pefin.
SilverBills.  "SilverBills harnesses the power of technology to benefit clients. Instead of being inundated by paper bills, having to remember deadlines and write checks, clients are enjoying life without these stressors. SilverBills receives, scrutinizes, stores and ensures that Clients' bills are paid correctly. Clients don't have to open envelopes, write checks or remember due dates. Paper is not innocuous, it can be a portal to fraud and identity theft. SilverBills gets rid of much of clients' paper, thereby reducing the risk of elder financial fraud." Learn more at SilverBills.
United Income.  "This is a money management solution that aims to extend the life and potential of money to complement the innovations that have extended human life. Our solution focuses on the individual, public, and market dynamics that drive financial outcomes for our members. By studying how these dynamics interact with each other, we strive to unleash the potential of the money we manage and transform the lives of our members. Our Efficient Investment approach to increasing our members' Total Wealth Return reflects a deeply held belief that financial decisions are interconnected. We translate that unique understanding into powerful and personalized money management for our members." Learn more at United Income.