You are here
Five innovations for older adults from Israel
Wed, 08/26/2020 - 11:17 -

Laurie Orlov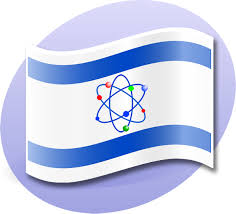 Innovation for older adults – not keeping pace in the US.   We get pretty excited when a new venture firm starts up in the US that focuses on older adults. One imagines that the phone there is ringing off the hook. Why? That makes at least three US VC firms, including Generator Ventures and Linkage Ventures, that acknowledge the older adult technology market, let alone fund early stage entrants. Consider that the 65-and-older population has grown by a third in the past decade –  now at 54 million (or 16% of the US' 328 million).  Are three VCs enough to cultivate innovation needed to serve older adults, given the shortage of caregivers in homecare, home healthcare and senior living? And that's today – never mind the projected growth of the segment in the coming years.
Consider Israel, on the other hand… Meanwhile Israel's population is 10 million people, recent startups focused on innovation for older adults during Covid-19 specifically. And of course, you know that they see a global market when they innovate. Note the long list of entrants noted here and also there – particularly note the mention of the ecosystem of accelerators and VCs and the efforts to incorporate machine learning in the inventions. In the US, we have nothing that you could call an ecosystem to cultivate innovation. Even AARP, which should be the hub for that innovation, decided in recent years to do its own product development -- instead of nurturing that ecosystem. Here are five innovations from Israel in alphabetical order, content from vendors, and not previously mentioned on this website:
BioEye.  BioEye, Ltd. has developed a proprietary, patent-pending mobile eye-tracking platform which utilizes a smart phone camera to capture changes in ocular biomarkers to assess changes in brain function. ​ Using our application and a smartphone camera, we capture a short video of the eyes, and using machine learning models extract eye markers in real-time, uploading them to a big-data cloud repository for analysis. Learn more at BioEye.
EchoCare. A non-wearable, elderly-care, home monitoring system that automatically alerts safety and emergency situations. The ECHO system is a connected, machine-learning, Advanced-PERS (Personal Emergency Response System) that includes a disruptive fall detector with a very low false alarm. In addition to unprecedented fall detection capabilities, the ECHO system detects and alerts on other emergency situations, such as sleep apnea, hyperventilation, abnormal situations, and change from elderly daily routines. Learn more at EchoCare-Tech.
Effectivate. Effectivate is a unique brain training program, combining strengthening of memory and attention infrastructure with learning memory techniques that assist in daily activities. The training adapts to your specific abilities, helping you reach optimal results and realize your brain's potential for memory. Learn more at Effectivate.org.
JoyTunes. JoyTunes is bringing music learning into every single household around the world, whether it's piano, guitar, sax, singing, or any other instrument. To do so, we use cutting-edge technology to empower millions worldwide to fulfill their musical dreams. Our current piano learning apps are seeing fast user and revenue growth, chosen as one of the best apps by Apple and Google and used by 10% of US piano teachers. Learn more at JoyTunes.
TuneFork. Audio personalization technology that includes a self-test protocol available on the user's mobile device (Android or iOS) and conducted via headphones. To enable this, we have developed a unique calibration methodology based on certified audiometry calibration equipment, making this test more accurate than any other currently available self-test without the use of specialized hardware. Learn more at TuneFork.