You are here
Five intriguing new offerings for older adults
Wed, 08/04/2021 - 10:18 -

Laurie Orlov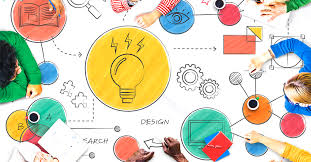 Innovation is booming in categories to help older adults.   Perhaps it's not surprising that innovation focused on older adults is ramping up – mitigating issues of social isolation, wander risk and safety, engagement, caregiving, financial management and many other categories. Not only was last year a bad year for older adult life expectancy at 65, the older adult (65+) population is still growing and a sizable number, particularly women, will live an average of nearly 20 additional years.   
Follow the money. So investment has been ramping up to $1.1 billion in 2020 alone according to Crunchbase – see TechStars Longevity Accelerator, PrimeTime Partners, Ziegler-Linkage Funds, and AARP Innovation Labs.  So no surprise, then, here are five more for 2021 -- all data is from the company websites or related – an observation, however, that text on a website about a company seems to be so last decade:
Careband. "The CareBand system combines location, activity, and behavior insights to understand patterns and alert for early changes in condition. Designed to meet people where they are, the CareBand provides a set of flexibility and customization features for indoor and outdoor use." In addition, CareBand is in a new pilot program with Amazon to help people with dementia remain longer at home." Learn more at CareBand.
Carefull. "Smart financial account protections, credit, identity and bill monitoring plus daily money organization for you or someone you care about. Carefull analyzes your loved one's spending, bills, account balances and due dates. If something looks unusual, you'll get an alert via text and email." Learn more at getcarefull.com.
Tellus.  "Our solution monitors and analyzes the health of a person without the use of wearables or video cameras. Tellus provides actionable insights and real-time alerts, improving quality of care and increasing operational efficiency. All you have to do is plug it in." Learn a bit more at Tellusyoucare.com.
Wowzitude's Travel Club. "Designed for armchair travelers, takes your community on LIVE, guided walks around the world, from the comfort and safety of their residences or community room. Interactive, remote activities feature expert hosts who engage and entertain, by facilitating discussions and questions, and trained local guides eager to introduce communities to their favorite spots. Seniors can experience 52+ global tours and "travel chats" with people who are part of their real-life circle. Tours are unscripted and unedited, so every experience is unique and exciting!" Learn more at Wowzitude.com.
Zantango. "An instant online concierge helps you or your loved ones with any online needs anytime, anywhere. Just say "Hey Siri/Google... Zantango" and a live concierge helps you use any of the thousands of apps available to you -- shop, search, get information, use ride share, talk and text with friends and family." Learn a bit more (nice graphic) at Zantango.com.