You are here
Five new technologies from the 2020 Market Overview
Wed, 03/04/2020 - 15:58 -

Laurie Orlov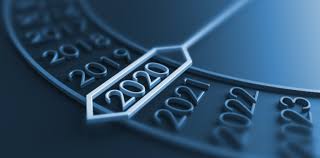 Technology for older adults has become mainstream. The 2020 Market Overview of Technology for Aging is now online.  This 2020 version reflects the growing market interest in the boomer-senior demographic and its position in the Longevity Economy. This tech market is less about products specifically designed for older adults and more about smarter marketing of many consumer offerings that could be useful to them. This includes smartphones, tablets, smart home technology, Voice First hardware and virtual assistants, and in-home sensors. Each of those devices is enabled for older adults by either more targeted marketing and packaging, enabling software, or bundling into training and solutions for in-home caregiving and/or healthcare. this forward-looking study is illustrated with descriptive graphics and includes more than 25 new offerings.  Here are five of them:
Aloe Care.  "Aloe Care is delivering the world's first voice-activated, in-home digital care assistant for older adults. The service improves elders' safety and makes communication and care collaboration intuitive and easy. Aloe Care includes a Smart HUB for live, two-way hands-free communication and Smart Sensors to detect falls, motion, air quality, and temperature. People who use the service have 24/7 access to support, including a professional emergency response team and a family app for optimal care collaboration.  Based in New York, Aloe Care was created by caregivers for caregivers." Learn more at Aloe Care Health.
EnvoyatHome. "envoyatHome's system of smart sensors and innovative software monitors for your loved one's well being and communicates with you at Internet speed. Getting started is easy. By simply tapping and swiping in the mobile app, you create a personalized plan to instruct envoyatHome smart sensors to monitor and notify for what concerns you, the Caregiver – your loved one's declining cognitive state, his safety, her privacy, or their home environment. Our Data Insights uncovers subtle changes in behavioral trends and patterns over time, so you can have meaningful conversations with medical professionals and spend your caregiving dollars where it really matters."  Learn more at EnvoyatHome.
Handsfree Health. "HandsFree Health™ is committed to creating health and wellness platforms that keep you and your loved ones on track to good health. We make intelligently designed, fully integrated platforms that move quality-conscious health and wellness consumers closer to compliance and optimal health. Individuals love the easy, streamlined support. Employers and healthcare systems value our products' impact on consumer's accountability, compliance, and awareness. WellBe is the HandsFree Health virtual assistant that connects voice recognition technology with health expertise, keeping your health habits on track." Learn more at HandsFree Health.
Support.com TechSolutions. "TechSolutions helps consumers resolve a wide range of tech issues, along the lifecycle of the device- including problems with setup/configuration, troubleshooting, learning new features, ensuring devices work well together, and even pre-sales questions such as product compatibility. With TechSolutions, consumers can choose how they want to receive tech support – online DIY tools for thousands of common tech problems, known as Guided Paths®, or live agent support via phone and chat, available 24/7. Consumers can also request a virtual house call where a tech expert remotely connects to their device to solve the issue for them. With Support.com's proprietary software, SeeSupport, agents can see what the consumer sees using their smartphone or tablet camera, helping to solve even the most difficult technical problems." Learn more at Support.com.
Vidapoint.  "VIDAPOINTTM software suite also includes the VIDAPOINTTM mobile APP that allows family and caregivers to remotely set the service parameters (medication times, fall detection levels, Geofencing, location) via any smartphone without requiring contact with the call centre to assure cost effective call operation. Vidapoint Certified Service Providers have full control over the VIDAPOINTTM APP implementation and responses from pendants and the subsequent dispatch of emergency assistance and notification of family, caregivers or professional services."  Learn more at Global Wireless Health.