You are here
Five New Technology Offerings for Older Adults
Tue, 12/22/2020 - 16:28 -

Laurie Orlov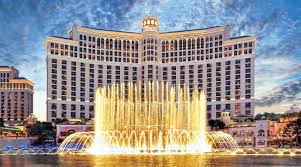 Long ago in a city far far away, there was CES 2020.  It was filled with tech from wall-to-wall and bus ride to bus ride.  CES 2020 was a January 2020 nightmare of related products sited at opposite ends of convention space that seemed to span miles in one direction, and up elevators to suites in the opposite direction. A competition winner here, a spotlight on hearing there, a new health tech here, there a robot, here a drone – everywhere a bus ride and 170,000 people. Leaving with sore feet and tired brain, vowing never to attend in person again (having said that multiple times over the years). Who knew that Covid-19 was about to take over the world -- and with it, the world of events?  Soon there will be CES 2021, entirely online -- no smoke-filled hotels, no Bellagio fountain, and no need for comfortable shoes. There should be many to note in January 2021.  Meanwhile, pre-CES, here are five recent surfaced.  All content is derived from the company websites.
DMEConnected. A "Durable Medical Equipment (DME) Marketplace, the application of Acacia across your healthcare system and workflow helps medical offices and hospitals optimize their entire ordering process and ultimately enhance patient outcomes. DME providers, as well as manufacturers, that register with DMEconnected are able to upload their information into a number of portals for order forms, locations and sales reps for an annual fee."  Learn more.
CareHero. "Sanvis Health, makers of the CareSynchrony® socio-clinical platform for senior care, announced today the release of CareHero™, a cloud-based virtual care offering tailored for the exceptional challenges that senior living communities are facing during the COVID-19 pandemic. CareHero™ helps community operators of Assisted Living,Independent Living and Memory Care facilities navigate the multitude of primary care and specialty physicians that their residents rely on to manage their chronic conditions."  Learn more.
Kinesis Balance App. "Using machine learning algorithms combined with smartphone-embedded sensors and questionnaires, Kinesis Balance allows the reliable assessment of balance and falls risk in the home. Our secure Android application uses the sensors embedded in a smartphone along with simple questionnaires to track balance and falls risk over time using our advanced machine learning algorithms."  Learn more.
Vivo. "Vivo is a breakthrough interactive online strength training fitness program scientifically designed for adults 55 and older that you can join from the safety of your home. Taught in small-group classes by live certified trainers, our focus is on building strength by integrating stretching, balance, cognitive and resistance exercises in a safe, engaging way. Our classes are small enough that you get the attention you need. And because our classes are taught virtually, you can access everything from the comfort of your own home."  Learn more.
Zemplee. "Zemplee is redefining how the elderly are cared for. Improving quality of life with our strategically placed smart sensors enables our AI to track daily living activities, helping you remotely verify their wellbeing. Our AI interprets the elderly's dining habits, medication intake, activity level, sleep patterns, and other important details ensuring they live life to the fullest." Learn more.
[NOTE: New report, The Future of Remote Care Technology and Older Adults 2020 is now online. To read it, click here]