You are here
Five Offerings from the 2019 What's Next Boomer Business Summit
Thu, 04/18/2019 - 18:02 -

Laurie Orlov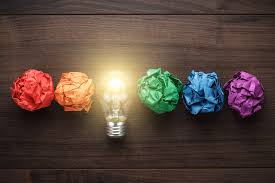 Today's What's Next Boomer Business Summit is recognized as key for entrepreneurs.  For the past 16 years, Mary Furlong and Associates have presented the What's Next Boomer Business Summit – reflecting ideas and trends about what really is next for the older adult market segments, encompassing, according to AARP, a mind-boggling $7.6 trillion economy. These five companies presented at What's Next this week in New Orleans today -- Loro was one of  the audience choice winners, along with Intuition Robotics.  Both will head to AARP's grand pitch finale in the fall.  Information is from the websites of the companies:
LoroCo – smart companion robot for wheelchair users. "Loro has two components: Hardware with a universal mounting system that you can mount anywhere you want. Plus, our user friendly app that can be installed on your smart devices.  With a 360-degree rotating camera, Loro is designed inclusively to provide efficient communication, safe navigation, social interaction, and smart connectivity." Learn more at Loro.
Generation Exchange.  "The Generation Exchange holds workshops that connect students and older adults (ages 50 and up) to exchange knowledge and understanding about technology. Student volunteers are paired one-on-one with an older adult to answer basic questions about their phones, laptops, and tablets. Each connection begins a relationship that offers endless benefits including new knowledge, perspectives, and professional connections." Learn more at Generation Exchange.
AceAge. "Our upcoming product Karie is a personal health companion that organizes, schedules, and dispenses pills with one-button technology, ensuring that patients are taking the right medication at the right time. Karie is easy to use, enables greater patient autonomy and ensures better healthcare through a highly coordinated program. In addition to the release of Karie in 2018, AceAge has been working on various other upcoming initiatives, including i2P2 Studies and Applied Facial Recognition." Learn more at AceAge.
Montuno Software.  "Dosecast is a medication management app for Apple, Android, and Amazon devices that tracks and improves medication adherence. Dosecast empowers you to manage your diseases more effectively, improving your health and wellbeing. With Dosecast, you can track and adhere to the most complex medication regimen on your smartphone or tablet with just a few taps, wherever you are." Learn more at Montuno Software.
DreamPad. "It brings exclusively to your pillow—absolutely unheard by anyone else in your bed or your room—is soft, relaxing music, soothing ocean waves and other relaxing sounds of nature.  What makes the sound exclusive to you is bone conduction. If you've ever had your hearing tested, you will remember that the technician at some point places the amplifier on a bone just behind your ear, and all of a sudden you are hearing the sound not directly through the ear but through that bone. When you rest your head on the DreamPad, you will hear your soft music and your soothing sounds—but no one else will." Learn more at DreamPad.