You are here
Five Offerings from the Boston Connected Health Conference 2018
Fri, 10/19/2018 - 09:39 -

Laurie Orlov
​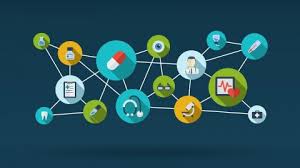 Held each year – but has much changed? The Connected Health Conference is still a Health IT conference, owned by HIMSS, spruced up by the pre-conference Voice Health summit, task forces, and even onstage singing by health tech folk that may wish they were in show business. There were more sessions acknowledging caregiving and even acknowledging aging adults -- as well as gnashing of teeth about non-adoption of technology in healthcare.
But many attendees (also exhibitors) seem still to be circling the health care universe from the vantage point of the IT buyer -- health IT consulting, tech vendors seeking health IT customers. And vendors trying to nurture innovation, tackling one not-so-integrated healthcare and engagement process at a time.  New offerings appearing at this event include (material is from the company sites):
Circulation: Circulation is the first customizable, patient-centric digital transportation platform that seamlessly integrates with both healthcare systems and health plans, and delivers a full suite of on-demand ride options including TNC, door-to-door, wheelchair and stretcher. Our founding team, staff, investors, and strategic partners represent expertise and leadership from organizations like: Humana, LabCorp, Intermountain Healthcare, Boston Children's Hospital, athenahealth, Harvard Medical School, Flare Capital, and Echo Health Ventures. Learn more at Circulation.
Coral Health: Founded in 2017, Coral Health is a technology company that is building a more connected future in healthcare by enabling secure, real-time, shared access to validated medical information. At the heart of our system is a cross-platform, personal health records app that uses SMART on FHIR to provide users with seamless access to all of their health records. We allow individuals to share access to their data to improve care coordination and fuel a vibrant ecosystem of third-party digital health applications. Learn more at Coral Health.
Groove Health:  Groove Health is a healthcare data company focused on increasing medication adherence through predictive analytics and patient engagement. We partner with healthcare enterprises to provide value-added analytical insights and targeted outreach programs that increase medication adherence rates in chronically-ill populations. Learn more at Groove Health.
Mevia: Eva is designed to support the adherence in patients using oral medication. When the user takes a pill out of the packaging, the corresponding electronic trace breaks and the device transfers the data in real time to the user's App and/or your Hub. In addition to allowing a follow-up of the adherence behavior of every user, the Mia Hub crunches the numbers for you and transforms raw, individual adherence data into actionable insights. Learn more at Mevia.
Medisante: Medisanté connects caregivers to patient-generated health data (PGHD) for chronic conditions such as diabetes, hypertension, cardiovascular and overweight indications - timely and seamlessly, including support of devices with 3G connectivity. Once the targets of the care plan have been set by the caregiver, pre-built algorithms and event-based notifications allow caregivers to respond to the most critical cases, regardless of the patient's location. Learn more at Medisanté.