You are here
Five Offerings from the RockHealth Aging in Place Report
Thu, 09/10/2020 - 09:57 -

Laurie Orlov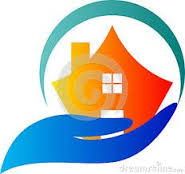 Venture interest in Aging in Place – is it a turning point?  RockHealth, the "first venture fund dedicated to digital health", has declared this year a turning point in the market of offerings for older adults (aka baby boomers, particularly those 65+).  In their September, 2020 Aging in Place report, the authors note that demographics, regulatory and policy changes (aka reimbursement via Medicare Advantage plans), and Covid-19's boosted use of digital health combine to make this a pivotal point.  The oldest baby boomer, it should be mentioned, is 74 now, but the youngest is 56 and may have aging parents who could benefit, depending on health status, from these five offerings from that report. All text is from the websites of the vendors:
CareTribe. "We focus on making the caregiving journey less stressful and more effective for both the caregiver and care recipient to help support the overall well-being of the family. Our caregiving experts are available to provide you with personal support throughout your caregiving journey. Whether you're dealing with a one-time event or planning for longer-term care of a loved one, we'll help you determine what path you're on and what happens at each step along the way." Learn more at CareTribe.
FlintRehab Music Glove. "Helping to regain movement at home following stroke. MusicGlove works by motivating users to perform hundreds of therapeutic hand and finger exercises while playing an engaging musical game. To use the device, you simply put the MusicGlove on your hand and press play. Then, follow along and make the appropriate pinching movements when each musical note floats down the screen." Learn more at FlintRehab.
Grayce. "Grayce guides families who help aging and vulnerable loved ones. Most everyone helps to care for a loved one someday, and it can be one of life's most complex and rewarding roles. Grayce's mission is to provide trusted, expert guidance that empowers families to gracefully navigate their care journeys. Your dedicated Grayce expert will provide knowledgeable support through each step in your care journey." Learn more at Withgrayce.com.
NextStep. "NextStep addresses the caregiver crisis by expanding the pipeline of new CNAs, decreasing CNA turnover, and equipping current caregivers with high-value Continuing Education courses. NextStep's mobile app-based Continuing Education platform gives CNAs unlimited access to 140+ CNA courses that meet all federal and state CNA Continuing Education requirements. Employers can track completion and access certificate records to satisfy all audit requirements at any time."  Learn more at NextStep.
TomorrowHealth.  "We're bringing together personal service and modern technology to get you the products and supplies you need, covered by your health insurance and delivered right to your door. Most insurance plans cover at least a portion of the cost for medical equipment and supplies, so why pay entirely out of pocket? Our team of Care Advocates use cutting-edge tools to get you the best price." Learn more at TomorrowHealth.