You are here
Five older adult new offerings in the time of Covid-19
Mon, 05/18/2020 - 18:08 -

Laurie Orlov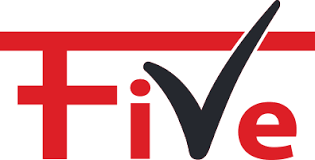 Companies continue to invent and introduce technology. In the face of the devastation and economic collapse precipitated by the pandemic, many tech firms soldier on, finding opportunity, re-spinning products, and announcing new capability. It is encouraging to see this sheer quantity of free offerings, accelerated interest in telehealth, and other innovations in smart homes, healthcare and robotics that have emerged in the past few months of the Covid-19 pandemic. Here are just five focused on older adults:
Megilla. "Megilla, the video-storytelling platform designed to bridge generations and record treasured stories, announces they are making an early version of its platform free for everyone to connect with family and friends, in a deep and meaningful way, during the quarantine. ""The COVID-19 pandemic has exacerbated the loneliness of millions of older people," said Dr. Scott A. Kaiser, Director of Geriatric Cognitive Health at the Pacific Brain Health Center and CIO for the Motion Picture & Television Fund. 'The risks of isolation have negative impacts on physical and mental health. The benefits of social connection—the antidote—are clear. Solutions, like Megilla, provide social connections and purpose are needed now more than ever.'" Learn more at Megilla.
Sanvis Health Care Hero. "Sanvis Health announced today the release of CareHero™, a cloud-based virtual care offering tailored for the exceptional challenges that senior living communities are facing during the COVID-19 pandemic. CareHero™ helps community operators of Assisted Living, Independent Living and Memory Care facilities navigate the multitude of primary care and specialty physicians that their residents rely on to manage their chronic conditions. By further minimizing even essential visitors to these facilities, community operators can protect their seniors and reduce the risk of exposure from external carriers of the Coronavirus." Learn more at SanvisHealth.
Caspar Smart homes. "Caspar's artificial intelligence technology helps residents adjust their home environment – automatically modifying climate, lighting, and shades. For example, shades that automatically open in the morning lets natural light through to improve the well-being and morale of residents. Caspar smart homes are acting as a personal assistant to motivate residents to maintain a healthy lifestyle during times of isolation. For example, Caspar adapts the home by turning on soft white lights and playing motivational music to create a suitable home environment for exercising." Learn more at Caspar.ai.
Safety Labs Sirona TV. "Safety Labs the leader in TV based connected health for active aging seniors, today announced the Sirona.TV App which brings our simple to use connectivity solution designed for 75+ seniors to any Android and iOS smart phone. This further enables seniors to be independent, connected and safe in and outside their homes. Sirona.TV easy to use TV, remote control and smart speaker interface designed exclusively for seniors 75+ is now extended to the smart phones." Learn more at Safety Labs.
NurseCaller. "Originally developed and pioneered by Homestead Health, the NurseCaller™ is a revolutionary wearable device designed to give home health patients the means to directly call and/or text their visiting nurse, home health provider or a 24/7 nurse assist hotline anytime with the simple press of a button. Additionally, the 4G LTE-powered NurseCaller™ empowers home health patients to directly contact their home health caregivers anywhere, anytime." Learn more at NurseCaller.