You are here
Five Recent Caregiving Technology Offerings in 2018
Wed, 07/11/2018 - 16:48 -

Laurie Orlov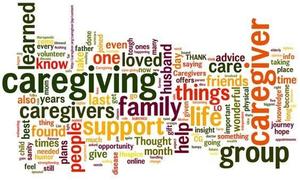 What newcomers have entered the market?  Besides 'longevity market new media' like Stria (former Next Avenue) that provided a splash of cold water for startups and investors in the older adult space.  Although there is little evidence that any investors are bullish about the general older adult market – despite AARP documentation and various books to the contrary, innovators continue to create new offerings to help older adults live better lives.  Here are five recent and soon-launching offerings to help – content is from the websites of the firms or articles about them:
CareAcademy. "Empower caregivers to learn how to deliver the best care to older adults with the support, guidance, and compassion needed to improve their quality of life. We would then make it easy for caregivers to "upskill" and continue their education over time so they could better serve clients as needs changed and advance their careers.  The result is a better caregiver, a better home care agency and a better way to care. Today CareAcademy provides home care agencies with a best in class online education platform."  Learn more at CareAcademy.
CogniZance.  "CogniZance was established to provide a cognitive enhancement service for older adults. Building on top of neuroplasticity findings, the service includes daily exercises that take place in the real world and that are meant to train users' working memory, attention, creative thinking and more. Join CogniZance today and start training your brain on a daily basis using our new integration with Facebook Messenger." Learn more at CogniZance.
JoinPapa. "Papa uses technology to simplify and speed up the process of finding qualified assistance for your loved one at a moment's notice. Maybe your loved one just needs help with a few household tasks this afternoon. No problem, connect to local Papa Pals instantly, select one that meets your needs and they'll be there in under an hour, for as little or as long as you or your loved one need them. Traditional agencies require minimum hour commitments (daily and weekly), many days to find a qualified caregiver to even come to meet you." Florida only at this time. Learn more at JoinPapa.com.
Kinto. "When your family needs to keep an extra eye on mom, coordinate her care, manage her meds, make sure things are in order or just keep everyone in the loop, Kinto has you covered. Whether it's managing medications, keeping track of important documents or simply keeping a list of everything there is to do. Connect with other Kinto families to exchange support, wisdom and knowledge." Learn more at KintoCare.
PeoplePower. "The Home Occupancy Status Microservice is also capable of knowing when people are asleep to deliver advanced automation, senior care and wellness solutions from understanding a person's natural sleep patterns. Able to put a home to sleep or wake it up gently to better prepare residents for the day, improvements to a person's circadian rhythm are possible through sleep predictions to intelligently adjust home temperature and lighting conditions appropriate for the time of day, the day itself, and even the season. Senior care solutions become more intelligent and supportive by understanding away, at home, asleep or awake states of older adults." Learn more at PeoplePower.