You are here
Five Tech-Enabled Ride Service Options for Older Adults
Thu, 02/09/2017 - 09:55 -

Laurie Orlov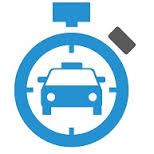 Tech-enabled transportation options for older adults.  Who would have thought of such a specialization before Uber and Lyft, but today, even Uber and Lyft have introduced specialized offerings. All are interested in (or have been) expanding beyond their home base or current business. Some are scalable nationwide – or want to be. Is the service appropriate for the older adult population it is intended to serve?  Is there a growing opportunity for home care companies to add transportation to their services, especially those home care companies that already have consumer apps?  Does this signal a business opportunity for senior housing firms? Information below is from the websites of the firm or related media.
RidenCare. (Southen California) "Ride N Care is a SoCal tech startup redefining how Seniors, medical outpatients and their families find, hire and pay for professional and cost-effective transportation to/from medical appointments, the pharmacy, and even routine shopping trips. Our digital platform and mobile app connects customers with drivers offering door-through-door transport plus companion care for the duration of each trip. Our next generation mobile app gives client-users the additional ability to hire exceptional drivers with professional health care certifications, track transportation location and ETA in real-time, and arrange for payment of both the transport and care companion fees." Learn more at RidenCare.
RideRoundTrip. (Philadelphia) "RideRoundTrip provides healthcare professionals — including case managers, unit secretaries, social workers, nurses and other transport requestors — with a simple, web-based portal and mobile platform that connects patients with on-demand, non-emergency medical transportation such as medical cars, wheelchair vans, and stretcher vehicles when and where they need it." Learn more at RideRoundTrip.
GreatCall and Lyft. (National) "GreatCall, a technology company that provides products and services to enable older adults to remain independent, has teamed up with Lyft to provide on-demand and scheduled rides for its customers in five pilot markets. The service works with GreatCall's Jitterbug phone, a cell phone designed to be easy to use for older adults, with a simple interface and health care apps.  The new service allows GreatCall customers to dial a live operator and get an on-demand or scheduled ride without needing to download and navigate the Lyft app."  Learn more at GreatCall.
GoGoGrandparent. (National)  "GoGoGrandparent wants to let folks live in their home for as long as possible. We started because a grandmother's license was expiring, she had glaucoma in both eyes and was facing a future where she would be dependent on others.  By using on demand technology in a way she could understand, we were able to change that.Today GoGoGrandparent connects seniors to Uber. Soon we'll be doing the same thing for meals, groceries and medicine. We are working towards a platform that loved ones and their families can use to take care of each other without upending life." Learn more at GoGoGrandparent.
RideWith24. (California) "RideWith24™ gives you the accessibility of ordering on-demand rides without the use of a smartphone or app. All it takes is a simple phone call to one of our 24/7 concierge representatives. Need a ride scheduled in the future? No worries, your 24/7 live concierge can schedule a single or repeated rides. Need a ride now? No problem, our service is on demand and available 24/7/365. Just give us a call and we can have a ride to you in less than 15 minutes." Learn more at RideWith24.