You are here
Five technologies to mitigate social isolation in older adults
Tue, 08/22/2023 - 15:23 -

Laurie Orlov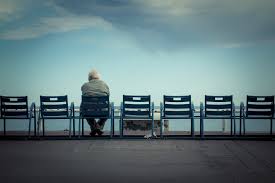 Social isolation has become an insidious problem among older adults. It's at the point where the surgeon general recently declared it to be a serious health risk: "29% increased risk of heart disease, a 32% increased risk of stroke, and a 50% increased risk of developing dementia for older adults. Additionally, lacking social connection increases risk of premature death by more than 60%.  Certainly one factor is the growth in the number of older adults living alone, including 44% of women aged 75+.  Technology's role in mitigating it is being studied in research programs and healthcare. In one study of studies, the authors concluded that while it seems apparent that it can be helpful, specific technologies were not studied separately.  In another pilot program, Talking Tech, participants were surveyed as being less lonely following increased technology literacy and access to tools to connect with others and boost social interactions. And in New York State, the rollout of AI companion robot ElliQ to 800 seniors reportedly resulted in a "95% reduction in loneliness."
Five technology offerings to mitigate social isolation of older adults. Moving forward, this type of technology, often AI-enabled, is increasingly likely to be part of offerings from health insurers to improve subscriber engagement and wellbeing of health plan participants, enabling them to remain at home (and out of the hospital). Below are a few examples of different types, with all information derived from the websites of the companies:
Care Coach. "Our virtual companions extend the reach of both the provider and health plan into the home. By engaging with the member throughout the day, an average of 22 minutes each day, care.coach provides psychosocial support and gains rich data for the health plan that can be used to improve member experience and optimize capitated payments. With the fusion of AI and human connection, we have created the optimal service of a caregiver and speed of digital products." Learn more at Care.coach.
CareAngel. "AI and voice, Virtual Nurse Assistant – smart and dynamic, listens and learns, offering personalized, conversational, health monitoring and management. Imagine effectively meeting the complex requirements of high-needs patients and large at-risk populations. Tailor communications and orchestrate appropriate interventions quickly, easily and efficiently without disruption to existing workflow."  Learn more at CareAngel.
GrandPad.  "The GrandPad senior tablet and warm customer service have both enriched the lives of many seniors who now feel more connected to their families, loved ones, and to activities they enjoy. GrandPad allows for seniors (especially those over 75) to see family and friends through videos and photos, as well as enables them to send messages via voice emails, using safe and secure technology. Additionally, GrandPad offers games, music (known to be therapeutic for seniors), and other entertainment." Learn more at GrandPad.
Iamfine daily automated calls. "iamfine is a low-cost service to help with aging in place. You stay at home longer, where you can remain comfortable, independent and can live in familiar surroundings. By bringing family, friends, and even neighbors into a coordinated care team circle, iamfine helps keep a watchful eye on those that live alone. The software calls every day – user answers the phone and presses 1 to be checked in for the day." Learn more at iamfine.
Rendever. "Simply put, we are focused on reducing and eliminating loneliness. Virtual reality (VR) is an amazing technology that can transport you anywhere - and experiencing it with others has a magical effect. In our experience, participants open up, share stories, discuss how they're feeling, and ultimately are able to find common ground with their peers. While the VR session itself is fun and engaging, we get most excited about what happens once the headsets off. We're planting seeds and helping people build relationships - as these relationships grow, loneliness and depression will be left in the dust." Learn more at Rendever.