You are here
Five technologies for older adults November 2020
Mon, 11/30/2020 - 14:59 -

Laurie Orlov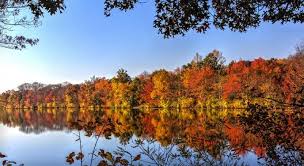 November – the month for giving thanks -- remotely.  It was a strange Thanksgiving for many – staying (stuck?) in place with Zoom, FaceTime -- and few place settings. Worse, for many older adults, isolation is a worsening health issue that we will hear more about as shutdowns continue and shut-in becomes the virtual norm.  In November, a long report (the third of 2020) called The Future of Remote Care Technology and Older Adults was published, the result of 30 interviews with executives from organizations large and very small. Here are five companies drawn from the report and beyond – all material is from the company websites:
eCaring.  "Modernizing home care -- Behind eCaring is a team that cares a lot about caregiving. We've seen how technology and innovation in other verticals of healthcare have created better treatments, cost-savings, and health outcomes that have ultimately improved lives. Now, we're bringing transformative technology to one of the most needed, fastest-growing markets — home care." Learn more at eCaring.
GetSetup. "GetSetUp.io is a learning and community platform where older adults can learn about a variety of topics through a live, interactive peer-to-peer teaching model. The platform currently offers more than 150 classes on essential life-changing skills, from professional development to technology, health, wellness, and hobbies and casual social hours, with trained expert guides holding graduate and master's degrees in business, music, science, and more." Learn more at GetSetup.
Homethrive. "Homethrive provides 24 x 7 digital and human concierge services and expert coaching from certified Homethrive social workers. Homethrive's program generates personalized recommendations and services -- supporting independence, reducing social isolation, and lessening the stress and workload for family members supporting aging parents. These services include meals, transportation, home care, and medication delivery as well as Medicare plan selection assistance." Learn more at Homethrive.
MedSign. "MedSign's Qortex is a secure, HIPAA-compliant, two-way communication platform that connects healthcare professionals to their patients through the home television. Using its Internet-based microprocessor hub, TV mounted high resolution camera, and easy to use remote control, the system enables 24/7 real-time virtual visits and concurrent monitoring, tracking, and recording of vital sign data." Learn more at MedSign.
Zeppi.  "Zeppi floating video call device facilitates and increases family caregiver presence and reduces older adult loneliness with video visits that feel entirely real. Zeppi lets you easily "drop in" for spontaneous chats, visual check-ins, and quick consultations around the tens of issues that arise every day. With a self-positioning camera, life-size high-resolution screen, and excellent audio assembly, Zeppi makes it natural and simple to check in with professional caregivers, attend appointments and get reassurance that all is well when phone calls go unanswered." Not available yet. Learn more at Zeppi.